As players can expect a 6-star paid selector ticket with special occasions in Arknights, here's a guide to help you decide which one to get when the time comes. This list will only cover permanently available, global releases. "Best" is also not a strict qualitative point, as each Operator can have a niche they shine in. Check out our recommended 5-stars here in the mean time.
EASE OF USE
Operators in this category often see very high usage, and for good reason. Flexibility can be king especially when it comes to more challenging content when you may have limited space, or banned classes.
EYJAFJALLA
This Caster is officially classified as a single-target caster, but she packs AOE capabilities while keeping her deployment cost lower than actual AOE Casters. Ignite, unlocked at Elite 1, lowers Arts Resistance, for that extra oomph. Volcano, her Elite 2 skill, is a wide-reaching AOE nuke during its duration, only held back somewhat due to its long cooldown. Her second Talent helps mitigate Volcano's cooldown on her initial deployment, even if the skill points she gets is within a random range. Her first Talent lets her buff other Casters' ATK% when she's on the field.
An extremely solid pick if lacking Arts damage.
SILVERASH
The man, the myth, the legend, who doesn't have any apparent reason to be packing the skills he does. His Elite 2 skill, Truesilver Slash, is his most commonly hyped skill, where he can delete enemies – both ground and air – in a wide arc. The skill decreasing his defense almost seems negligible if enemies die before they reach him. Alternatively, he can also be an off-tank with his Elite 1 skill, Arctic Law of Survival, increasing his defense and regenerating his HP. He can remove enemy stealth with his Elite 2 unlock Talent, arguably more conditional than his ability to buff his allies' ATK and the added bonus of reducing their redeployment timers.
Universally useful unit.
SARIA
Healing Defenders have the potential to remove the need for dedicated Medics, and Saria boasts a skillset to match any situation you need her in. Her first skill, First Aid, can let her hold a lane solo, or support another unit with concentrated healing. Medicine Preparation at Elite 1 gives her AOE healing capabilities in a respectable area, keeping all her allies topped up. Calcification brings a slow and boosts Arts damage taken by enemies, be it for making a Caster kill zone or "stalling". As an added bonus, she can give skill points (SP) to allies, but only if she heals them. Full HP units will not get this perk.
Not a true tank, but her versatility makes up for it.
BLAZE
Who sticks a pole onto a chainsaw and calls it a day? Blaze does! At Elite 1, her Chainsaw Extension Module gives her one extra tile range, allowing her to attack the other side of a wall, while also increasing her ATK and DEF for the duration she's deployed. It takes a little while to rev up, but the gal is pretty durable as she can bring herself back up to 50% HP once and prevents further damage for a brief period, and also shrugs off status effects faster. She does need to be Elite 2 for full potential for the extra block count. If you need more burst damage instead, Seething Burst available at Elite 2 needs you to time the massive explosion as she winds up, the skill also deducting her HP.
Some may consider her to have fallen off in use, but she's still a fairly respectable unit to have.
CEOBE
Ceobe, by her skillset, is the jack of all trades when compared to Eyjafjalla. She can freeze enemies in place, do rapid fire nukes or snipe things from a longer range. Her Elite 1 skill, "Very Hot Knife", is probably her most commonly used skill, shredding high defense enemies that already tend to have low resistance to Arts. She's more true to her single-target Caster archetype, an alternative for those wanting more focused damage over Eyja.
Probably lower in priority if you already have Eyjafjalla, but still an option for faster skill rotations.
BAGPIPE
With gunlance in hand, Bagpipe is an enabler for other Vanguards with her passive providing more starting SP to them, while being a hyper-competent Vanguard herself. Her Elite 1 skill, High Efficiency Impact, can hold charges and burst down smaller enemies and guaranteeing some Deployment Points (DP) that she provides on-kill / when retreated. At Elite 2, Closed Bolt Burst Fire can help her nuke down even bosses with its sheer firepower.
No reason not to get her to help you speed up the whole deployment process, and get some good damage in too.
THORNS
Thorns is effectively an auto-turret, and you'd probably only ever see him using his Elite 2 skill, Destreza. He needs some time to wind up, but when he does, he becomes a ground sniper, getting both increased attack and attack speed permanently and more range. He can even heal himself back up if he stops attacking for a while, so he can hold a lane just fine. An added bonus is some damage over time that becomes more effective on ranged enemies.
Get him, put him down, and watch him go.
SURTR
Do you want massive Arts DPS attached to a cute girl, illustrated by ASK? Look no further than Surtr, whose signature Elite 2 skill, Twilight, is capable of reducing any boss unfortunate enough to touch the ground into ashes. She also has brief immortality, so even when she does burn down, she will probably still take a bunch of enemies with her. If you do want her to hold a lane, her Elite 1 skill, Molten Shadow, can be an option, though of course, Twilight tends to overshadow the rest of her kit.
Excellent as an emergency delete button.
MUDROCK
You will likely have seen her as a Beyblade often, with her Elite 1 skill, Rockfall Hammer, briefly stunning enemies and dealing damage to all nearby ground enemies with every spin. It also heals her, which is good, since otherwise she takes no direct healing besides her maximum 3 shield layers further boosting her survivability, nullifying one instance of damage and healing her per layer. She can also be briefly invulnerable with her Elite 2 skill, Bloodline of Impure Soil, slowing down enemies and stunning them in its area of effect, and watch her bonk away. Her biggest drawback would be her high deployment cost, but she'll make it worth it by holding out a lane on her own.
Sees excellent use in general content or high-level challenges.
MOUNTAIN
Another one for the "put down and forget" squad, Mountain mostly overcomes the weaknesses of his fellow brawler Guards. At Elite 1, Sweeping Stance lets you turn him into a pseudo-AOE Guard, smacking 2 enemies at once and constantly regenerating to make the reduced defense less painful. Earth-shattering Smash at Elite 2 further increases his ground reach, dealing AOE damage while simultaneously pushing away enemies while potentially debuffing their attack power. His very low deployment cost also means you can quickly cover one lane in any rush situation.
Very easy utility with two flavours to suit the situation.
SAGA
The other resident hungry dog is a Vanguard who can either feed skill points to her allies, or take them for herself as she spams her Elite 1 skill, Cleansing Evil. She will normally leave an enemy at 1 HP, slowing them down and eventually dying if no one else claims the kill. The fact that the enemies still move can result in embarrassing mishaps where Saga lets an enemy slip by. Her Elite 2 skill, Fierce Glare, is her way of holding a lane, striking at 2 enemies at a time. She can also bring herself back to full HP with high Physical dodge rate once per deployment for better survivability.
If she can feed on many small enemies, she'll provide both the DPS and the deployment points for the cavalry. Even without that, she's still a great unit.
SOME FINESSE REQUIRED
These Operators either need some timing, or have a drawback that doesn't necessarily have to be a drawback.
EXUSIAI
Exusiai can definitely shine when it comes to gunning down drones. The reason she's here is mostly due to high defense enemies, against which she will want more help with. At Elite 1, she unlocks Strafing Mode, firing 4 shots at once when manually activated. Her signature Elite 2 skill, Overload Mode, deals 5 hits at rapid pace, but is automatically triggered. Both will have their uses, as is usually the case.
High defense enemies make Exusiai look worse, but she is nonetheless one of the best Snipers you can have.
ANGELINA
Allegedly a Supporter, Angelina is effectively a Caster-lite, offering both single-target and AOE damage with Slows. Her Talents also come in handy, providing some regeneration when she's not attacking, and increases her allies' ATK SPD. However, she does need decent investment to at least Elite 2 to shine even more, and with two of her skills not letting her do normal attacks, she becomes less handy when on cooldown.
Nonetheless, she can pay that back should you put in the time.
KAL'TSIT
The stalwart harmacist arrives on the field with her combat spine, Mont3r. The reason why she's here is mostly because you're not using her as a Medic: her priority is healing herself, and Mont3r – which cannot be healed by other Medics – and has awful ATK to be of any use as a solo healer. 2 of Kal'tsit's skills also cannot charge up if Mont3r is not on the field, though her skills have relatively low costs to make this almost negligible. Mont3r also takes a deployment slot, but the duo make it worth it. Command: Tactical Coordination at Elite 1 turns Mont3r into an AOE guard, gnawing down on 3 enemies at once. Command: Meltdown at Elite 2 is the money maker, dealing True Damage a.k.a. pierces defenses, with the attack steroid wearing down over time.
Definitely worth your resources, as befitting her position.
MAGALLAN
As a summoner, Magallan's tool kit lets her change her drones to suit a situation, from stalling (High-efficiency Refrigeration Module), Arts damage (Laser Mining Module), or Physical (Armed Combat Module). She's extremely flexible, but if you aren't already a summoner enthusiast who plays around with solo clears, the drones using deployment slots and retreating once the active skill's duration ends makes Magallan lower priority for those who want simpler execution.
Magallan will be amazing in the right hands, but less useful for beginners.
PHANTOM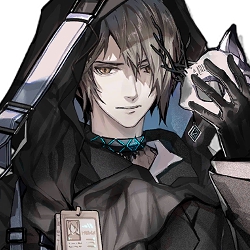 Phantom also possesses a flexible toolset: Phantom of the Night is a combination of Projekt Red's and Gravel's skills, Bloodstained Movement gives him a stacking attack buff that depletes with each successful attack for sniping off threats, or Night Raid that is a souped-up version of Projekt Red's Wolfpack, damaging and debuffing enemies on landing as well as a slight shove. His clone will carry whatever skill you've set on Phantom, so you technically have 2 Operators for the price of one.
He has potential, but his clone needing a deployment slot and not necessarily sharing the same redeployment timer as him might throw you off. With only 1 other unit to control, he's slightly easier than Magallan, at the cost of eating up your deployment points.
WEEDY
Weedy can actually pack some damage instead of being used solely as a more expensive Push Specialist. Cannon Strike has been used to stunlock enemies in high-level challenge runs, Water Cannon Mode permanently lets her gently nudge enemies away from her, and her signature LN2 Cannon fires enemies across the map, dealing damage based on distance moved. Her companion Water Cannon can also nudge enemies, and double up her equipped ability: put the cannon behind her and fire the LN2 Cannon and watch them fly.
Outside of that, Weedy isn't as durable as say, a Guard, so isn't necessarily the first choice for holding a lane.
BLEMISHINE
Unlike her sister Margaret Nearl, Maria a.k.a. Blemishine is a more offensive-leaning Healing Defender. Surging Brilliance can hold charges, but the heal only occurs when she attacks something. Deterring Radiance puts enemies to Slumber, rendering them invulnerable except to herself. This form of crowd control can be handy, but if she doesn't clear out the Slumbering enemies by herself, too many things could potentially flood past her once they wake up. Divine Avatar makes Blemishine tankier and more hard hitting, but she cannot heal herself, which may not be ideal. She pairs well with Mudrock, allowing the latter to spin more frequently.
She's a good unit for sure, with just a little more care required when it comes to her positioning.
MORE SITUATIONAL
These Operators have even more niche uses, but knowing how to use them will make them very potent.
CH'EN
As the game becomes more mature, Ch'en's Elite 1 Crimson Firmament: Quick Draw instant nuke (when at Mastery 3) does not necessarily kill the targets you deployed her for. Her deployment cost is also on the pricier side for Guards who aren't AOE guards. Crimson Firmament: Shadow Assault at Elite 2 can be considered very expensive as well, when it requires her to attack enemies to charge it up. It does deal respectable damage and comes with a stun, at least. Her Talent helps get it up quicker faster, but she may be only relegated to supporting units with similar SP gain requirements e.g. Thorns.
Get her if you like her, and buff her to high heaven to bring down the dragon's wrath.
SIEGE
Much like Ch'en, the introduction of Bagpipe and Saga makes Siege less commonly used. She can hold a lane by herself with her Elite 1 skill, Leaping Hammer, holding charges and dealing AOE damage. It does give deployment points, but she needs to attack something for it to count. Skull Crusher with her Elite 2 promotion completely removes her DP regeneration in exchange for more damage and stun chance.
She's an alright unit, just overshadowed by her peers.
IFRIT
Ifrit's main quirk is her single lane range, which can be tricky to fully utilize. Still though, she's a powerhouse if you can find that golden spot. Sunburst at Elite 1 can hold charges to burn down enemies, reduce their DEF and soften them up for your frontline DPS. Alternatively, Burning Ground at Elite 2 sacrifices her HP for a steady stream of fire, reducing Arts resistance for any other Arts user on your line-up.
Even a 1 tile lane can be deadly with the right support.
SKADI
Unlike her Corrupting Heart self, Skadi's original debut comes with a very simple kit that is unfortunately easily replaceable. You would most likely utilize her Elite 1 skill, Wave Leaping Strike. This allows her to snipe a single target, her raw stats meant to help her survive long enough to finish the job. Her drop and retreat capabilities is aided by her talent that reduces her own redeployment timer. Tidal Elegy, unlocked at Elite 2, theoretically lets her hold off a single enemy for an extended period of time.
Her simple kit is showing its age, but she can still find a spot if fast-redeploy Specialists aren't enough.
SCHWARZ
Much like Ifrit, her limited range can make it tough to utilize her effectively. She gains Sharp Twilight Eye at Elite 1, giving her some regular enemy clearing. Her signature Termination of Tactics is where its at, changing her range similarly to Ifrit's and can be a great choice against even the hardiest of bosses as her talent will active during its duration: reducing their defense and dealing critical damage. She doesn't prioritize air units though, so she won't be as useful as a "standard" sniper.
An option as a boss killer, with Mastery of Termination of Tactics giving one extra tile range for more reach.
HELLAGUR
Hellagur can be somewhat comparable to Skadi, in that they would prefer to contend with one large threat. Getting Half Moon at Elite 1, Hellagur can dodge physical attacks as he slices away at an enemy. Full Moon lets him strike down one lane. He cannot be directly healed, packing his own regenerative abilities and healing on hit. The lower his health goes, the faster he attacks. Since he can only dodge physical attacks, Arts damage could be a way to bring him to low health for maximum attack speed, but maintaining ideal peak performance is likely to be challenging.
The old man has got some tricks yet to hold his own, but will most likely be overlooked over easier to use units.
MOSTIMA
Unfortunately for Mostima, her being in the AOE Caster archetype means she will most likely be overlooked. Her niche leans towards crowd control, with Lock of Desolate Time at Elite 1 halting enemies who get caught, or Key of Ordered Time being akin to a Arts Truesilver Slash, slowing down enemies and shoving them out of formation. Her skills are relatively expensive, slightly mitigated by her talent to increase SP recovery speed.
Pick her up for your Caster line-up, but otherwise, she may find a hard time seeing regular use.
ROSA
Her unconventional range and no priority targeting for air units means Rosa is not suited to be a replacement for a more standard Sniper. Her niche is for "heavy" enemies, which you might expect to be large bosses. Split Shot can help her safely snipe enemies from a further distance than usual, while Avalanche Strike would probably be what you use her most often for: a relatively cheap crowd control ability snagging up to 4 enemies and holding them in place as she damages them.
Get her to have more crowd control options, otherwise someone else might have higher priority.
SUZURAN
Suzuran can either fit here or in the "class limitation" category. She's closer to a "pure support" over Angelina, enabling her allies instead. Going all-out is automatically activated so its use is limited, or Childhood Dance gives her more AOE damage that lets her attack up to 3 enemies simultaneously once active. Nebulous Foxfire will often be her most commonly used skill, where she stops attacking, slows enemies and heals allies in range. Her talent allows her allies to deal more damage to these slowed enemies, but since she stops attacking with Nebulous Foxfire, she's unlikely to be the flashy sole carry. She also brings a talent to speed up her fellow Supporters' SP gain.
An important assist member in damage showcases. Get her if you've already got a solid roster of DPS.
EUNECTES
Unlike her Defender peers, Eunectes can only block 1 enemy, with her niche being potentially to stunlock bosses thanks to Reverberating Chop. Her signature skill would be Iron Will, wherein she rides her mech and deals absurd amounts of damage to enemies and survive the melee. It does come with the caveat of stunning her momentarily once the skill ends,.
You might want to get her only after you've rounded up a roster of more general use units.
ARCHETTO
If you're missing Exusiai, Archetto can be an alright substitute. All her skills take advantage of her talent to passively gain SP during any lulls in combat, as her skills require her to attack to charge up. She also has a one-time shield which gives SP when it breaks. Archetto is geared to handling swarm situations, with all her skills having some form of multi-targetting. Arrow Disperse deals additional damage to nearby enemies around her target. Arrow Pursuit fires a ricocheting arrow, where you can watch the arrow bounce between targets. Arrow Storm gets in that multi-hitting goodness, plain and simple.
Archetto would likely do well if paired with fellow Snipers Greythroat, Blue Poison, Meteorite or Meteor, to take advantage of her talent. Due to Exusiai, Archetto can unfortunately find herself passed over for her fellow Lateran.
PASSENGER
While he may overall be passed over, Passenger can still bring a few quirks to find himself a niche. For more consistent damage, using Focus Command can help with a steady output of damage, his attacks also inflicting Slow. Glorious Shards suffers from multiple problems primarily due to high activation cost and random nature of targeting. However, Glorious Shards is the skill that gives him range beyond his default one, with potential nukes to finish off enemies without needing to be facing in the right direction.
He is still a pretty expensive unit to deploy, with enough drawbacks to not prioritize him.
CLASS LIMITATIONS
Due to their design, these Operators have arguably even more limited use, and would not be readily picked up except for fringe cases.
SHINING
Operators within Shining's range get increased Physical defense thanks to her talent, but it being a flat number rather than a percentage, this bonus is almost negligible. The single-target healer can either hold charges for a momentary defense boost with Automatic Cover, or provide all allies in range with more defense with Dogmatic Field. She can heal a little faster with her other talent giving her more attack speed, but her usage really varies on which specific content you want to tackle.
Pure Medics unfortunately get outshone by flashy, DPS units.
NIGHTINGALE
Contrasting with her fellow Followers member, Nightingale is an AOE healer, providing Arts resistance. Unlike physical defense, Arts resistance is calculated by a percentage, even if the text implies it's a flat number. She has similar skills to Shining, providing momentary Arts resistance with Arcane Shield, or resistance and Arts evasion for all allies in her skill's range with Holy Territory. Nightingale's "Phantoms" are cages that can draw aggro for extra utility.
If you deploy and retreat Nightingale, you can get 3 cages on her next deployment. An Elite 2, Level 1 Nightingale's Phantoms also lose HP slower than a higher level Nightingale. These Phantoms give Nightingale a slight edge, but nonetheless, she will most likely be overlooked for a DPS unit.
HOSHIGUMA
Hoshiguma can buff her fellow Defenders when she's on the field, and also carries a talent that gives her a chance to completely avoid any damage. However, due to the relatively low chance at 25%, relying on her to tank alone without support may be a tough ask. Getting Thorns at Elite 1 lets her play bait and gradually deal chip damage to enemies that attack her. Her Power Saw at Elite 2 lets her be more proactive, blending up any enemy that stands in her way.
When it comes to utility, Hoshiguma can lose out to Liskarm, who gives a nearby ally SP when she's attacked over flat stat increases. Power Saw gives her more leeway in buffing her defenses while dealing damage, but she's unlikely to be very high on a recommended list.
AAK
If you aren't using him as a pseudo-Sniper, you use him to buff your other Operators by shooting them in the back. As the epitome of friendly fire, this means that using him carelessly will see you accidentally kill an Operator. Otherwise, his HP constantly goes down, so if you're not healing him or if he has no enemies to attack, the lad is not long for this world.
Get him for buff showcases, but otherwise, debatable.
---
And there you have it, our recommendations for the best (more or less) 6-star Operators in Arknights, roughly sorted into their niches.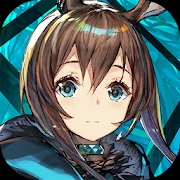 Arknights Global
Android, iOS
Take on the role of a key member of Rhodes Island, a pharmaceutical company that fights both a deadly infection and the unrest it leaves in its wake. Together with your leader Amiya, you'll recruit Operators, train them, then assign them to various operations to protect the innocent and resist those who would thrust the world into turmoil. Your tactics will determine the future of Rhodes Island. Fight for the Dawn!