Round 2 of the Another Eden: The Cat Beyond Time and Space and Persona 5 Royal crossover will be arriving to both Japan and global servers! You can check out the special portal set up for the Japanese side here, with their collaboration scheduled to start 29 October. Another Eden global will receive the Persona 5 Royal collab in November.
As with the previous Persona 5 Royal crossover, this collaboration will be a permanent one, featuring Violet and Skull as the new characters. Volume 2 is subtitled "Promises, Vows and Rings".
We should be expecting players be required to complete Chapter 2 as well as volume 1 of the collaboration to access the second part, which upon completion, will grant Violet and Skull as additions to the character roster. The Japanese portal for the collab also teases the Twin Wardens, who may or may not be a special boss fight as in their original game.
In any case, there's no rush to get these collab characters, but you might as well get started early enough to raise characters to actually clear the quests and get them. While it's not a simultaneous release this time, they're following up close enough, so global players won't need to wait too long to see more of the Persona 5 Royal crew adventuring in a new world.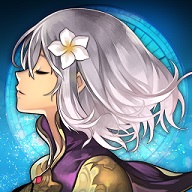 Another Eden: The Cat Beyond Time and Space
Android, iOS, Microsoft Windows, Steam
Acclaimed creators from a number of well-known and popular series have come together to bring an exciting and 
epic RPG to mobile devices. The game have a 
surprising amount of content for a mobile gaming app, a modernized classic spacetime RPG. An epic story crossing the Antiquity, Present, and Future from master story writer Masato Kato. The main theme written by Mitsuda Yasunori, the game contains over 60 songs recorded with orchestras and folk music.
---
Check This Out Next
---