As the newest hotness, the PS5, becomes available to purchase, its only natural there'd be a shortage. People have been hyping up the console's release like it comes with a free cure for COVID 19 (Region-locked, of course), clamoring to play games also available on the PS4. Unfortunately, Scalpers have taken advantage of this as well.
To those of you who thought "Now I can play next-gen games, neat!" congrats, you're probably a decent person. To those who thought "On to step two, selling it online at a 30% markup", I hope you dressed light. It gets hot where you're probably going.
Scalping Ain't Easy
These people, more commonly known as Scalpers, have already been on the move with the PS5. Facebook groups are slowly filling up with opportunists who got their preorder, looking to sell the console they don't even own yet. The worst part is the egregiousness of the markup, with many selling the MYR 2299 Physical Edition for upwards of MYR 3000.
Nobody likes scalpers. Heck, not even Scalpers like other scalpers, since there's a good chance they're going to undercut each other's ill-gotten profits. There's not much of a "both sides" discussion to be had on the merits of scalping because at the end of the day, you're creating a shortage and then creating a solution that explicitly benefits only the Scalper.
They're not even filling a "supply gap" really, since they're getting their stock the same way everyone else is. A scalper is literally just that guy hogging a drinking fountain on a hot day, only scooting over if you've slipped him a twenty beforehand.
The Ethics of Scalping
…are non-existent. Moving on.
The Need For Better Handling
Unfortunately, scalpers have long-predated the PS5, and will likely be with us for a while. A lot of industries have tried to clamp down on scalping where it gets most vicious. A good example of this would be K-Pop concerts, where fans insane zealotry to a bunch of idols makes every ticket so incredibly valuable you could base currency off of it.
Admittedly I'm a little out of the scene now, but back in the early 2010s some concerts had tickets bound to ID numbers, keyed in on purchase.
This system combined with harsh enforcement can work pretty well, but it also has the side effect of screwing people who genuinely need to let go of their tickets because they suddenly can't go anymore.
That's really what makes the Scalper so incredibly parasitic. It's the fact that ultimately, allowing resale is a pro-consumer move. And Scalpers exist by exploiting any generosity given to good consumers.
A Supply Issue
At the end of the day, the main thing Scalpers prey on is a lack of supply. Like I said earlier, their job is to go where resources are limited, then either by luck or skill hog the resources and sell them back at a steep profit. Since sales are sales, what exactly can companies do about it?
Games Workshop had a clever solution to this problem, though its applications are very limited. When Games Workshop announced pre-orders for its Indomitus box set, there was all the same outcry you see over PS5s now. Despite placing limits on how many boxes you could buy, people were still selling their boxed models at cutthroat prices after getting theirs.
The solution? Games Workshop decided to make the set made-to-order, meaning your preorder only meant you were getting one at launch. If you didn't mind the delay, you were still guaranteed one, and Scalpers lost out because what was supposed to be a limited-edition Box had just decreased in value.
Personally, I feel like something similar could have been implemented for the PS5, since ultimately you could just wait to get one in the next wave. A queue system would have worked well, since no one technically "failed" to get a console, they're just getting it later.
I think the biggest issue with people giving in to scalpers is that they somehow feel defeated for not getting their pre-orders, so maybe a little bit of positive reinforcement would keep it down.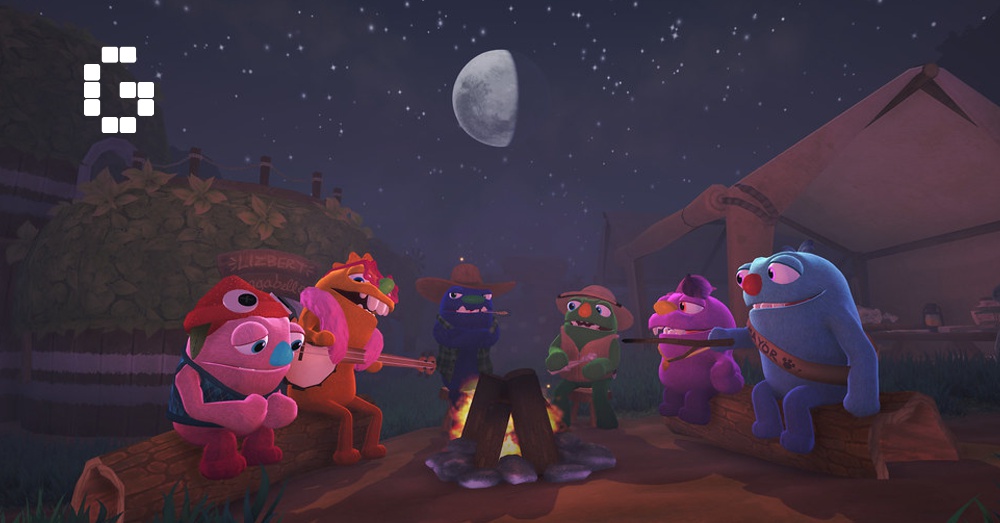 Killing The Hype
The problem with thinking of solutions to make customers not entertain Scalpers, is that it always feels like absolving said Scalpers from the crime of being horrible people.
Aside from their preying on people who compulsively need the PS5 *now*, the other crime Scalpers have committed is just ruining the fun of a product launch.
Look, the PS5 launch was supposed to be fun. As someone okay with waiting a year, the launch was still supposed to be this great experience of just celebrating where the next 5 years of games are going to be.
Instead, I'm reading comments about predatory Scalpers, mudfighting in comments sections and terrible business decisions to sell your PS5. Happy PS5 launch, everybody.