Aiden Pearce is back with Watch Dogs Legion Bloodline, the latest DLC for Ubisoft's open world hacking game. With a new story, old allies and all the joy of Legion's gameplay, fans have quite a bit to look forward to with the latest addition to Watch Dogs: Legion.
Is just the name recognition enough though? On a fundamental gameplay level, Bloodlines doesn't add anything fundamentally new to gameplay. Just because it's not a triple-digit price tag, is that enough justification? Read on and find out.
Familiar Faces In Unfamiliar Places
One of the big highlights of the Bloodline DLC for Watch Dogs Legion is the return of Aiden Pearce, protagonist of the original Watch Dogs back when the game hadn't quite found its identity yet. On top of that, it also throws in Watch Dogs 2's Wrench- while not the main character, he's arguably one of the most memorable parts of that game too.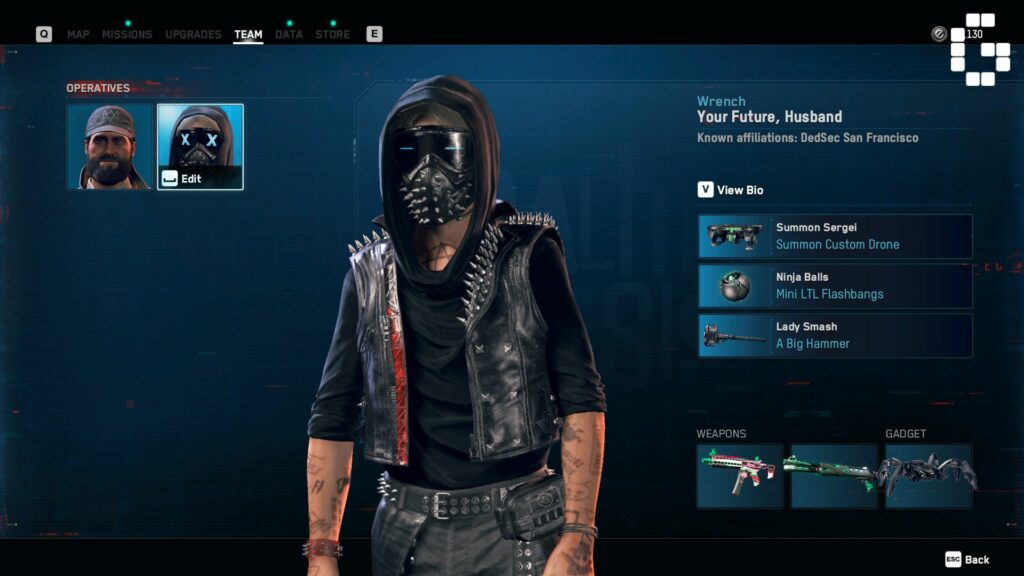 The plot's pretty standard for fans of crossover movies- Aiden and Wrench start off opposing each other, but after some twists in the story they work together to take down a tech mogul for their own totally valid reasons. You're also introduced to another character, Jackson, who you can play as for a little bit, but for the most part Bloodline focuses on the exploits of Aiden and Wrench, and you can even still play as them after finishing the main story.
Personally, I really dig it- Watch Dogs is a series that's had an identity crisis since its inception- at first it was just a GTA clone with a hacker filter over it, before writing more fleshed out characters in 2 and then really locking down its gameplay with Legion. Bringing The best of all the games into Legion not only gives us a chance to hang out with these characters again, but also has an added bonus- thanks to Legion's premise, there's a lack of any real strong characters, since you're controlling what would otherwise be background NPCs.
On top of that, Aiden and Wrench have their own separate loadouts, playing differently from each other. Aiden plays way more like a character from the original Watch Dogs, having a much more combat-oriented kit with the ability to just disable electronics and slow down time to focus on shooting.
Meanwhile Wrench adopts skills from my favorite classes in Legion by being able to summon a drone. His kit's way more focused on getting out of fights, but that doesn't mean he doesn't have his own guns and melee weapons for when the going gets tough.
Sidequests
Of course, there's more to do than just plough through the story. Bloodline has its own host of side quests, locked to your choice of Aiden or Wrench. THere's nothing particularly new here if you're familiar with Watch Dogs: Legion's side quests. Still, locking them behind each character is interesting, because it totally makes sense that someone like Aiden would be open to doing Resistance missions, while Wrench would be more likely to do something like Fixer Contracts.
You can also upgrade their skills via specific requests, which is a good way to kill some time too if you're a perfectionist. Again, it's nothing you haven't done in Base Legion, but it does give you more to do with your two new characters if you're just hankering for more Watch Dogs.
Considering the price of the DLC, it makes sense that content's a little sparse. Wrench in particular only has 4 Fixer gigs, so there's not much to do if you get bored of driving around causing chaos.
Closing Thoughts
For the amount of main story missions you get, Bloodlines is a pretty good buy. Aiden and Wrench are fun characters, and the fact that the game gives you both of them plus a new story is a pretty great value proposition for the DLC. That being said, the side content can be a little lacking, especially since none of it does anything you haven't done before in base Legion.
If you're a fan of the Watch Dogs series, though, I couldn't recommend Bloodlines enough. Legion is still very much a more realized Watch Dogs game, so seeing your favorite characters no longer bound to "but they're really good though" arguments makes this a must buy.
Really, it comes down to how much you liked Legion. Aiden and Wrench are better protagonists than Legion's faceless horde of background characters by far, but if any of your gripes with Legion were gameplay related, you might want to sit this one out.
The DLC is available now for RM39.90, or part of the Gold and Ultimate Editions for the game.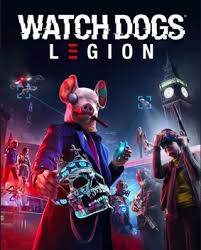 Watch Dogs: Legion
Epic Games Store, Microsoft Windows, PlayStation 4, PlayStation 5, Stadia, Xbox One, Xbox Series X|S
Build a resistance from virtually anyone you see as you hack, infiltrate, and fight to take back a near-future London that is facing its downfall. Welcome to the Resistance.
Recruit and play as anyone in the city. Everyone you see has a unique backstory, personality, and skill set.
Hack armed drones, deploy spider-bots, and take down enemies using an Augmented Reality Cloak.
Explore a massive urban open world featuring London's many iconic landmarks and fun side activities.
Take your recruits online and team up with your friends as you complete missions and challenging endgame content.