Gear up for the upcoming big content update for Guardian Tales! Sneak peeks at the upcoming Guild Raid, New Hero, and new content to see release in the future. If you don't know what Guardian Tales is, here's a short description for you:
Guardian Tales is an adventure based RPG which can offer lots of fun and challenging puzzles and secret paths with hidden rewards waiting to be claimed! Play as the Guardian of Kanterbury' Little Princess and protect its people from the hands of Invaders. Assemble a team to complete various quests by defeating monsters and make sure to leave no stone unturned to discover new locations and hidden secrets. It's amazing character illustrations and nostalgic game designs are one of its unique features that will take you back with your childhood memories in this modern era.
The game is currently available for players in Indonesia, Malaysia and the Philippines.
Get together your friends and guildmates to battle bosses in Guild Raids! Fight four bosses of different elements over 14 days to accumulate your score during the season. Heroes that have fought on one day cannot be used in the next, so choose carefully!
A new Hero, Idol Captain Eva makes her debut with her exclusive weapon, 'Angel Voice'. She can buff Normal Element damage for the whole party, as well as having a Chain Skill that can connect with anything. Get her to obtain a strong support character for the Guild Raid bosses! Either Summon her or exchange with Mileage.
Along with her appearance, Idol Captain Eva is also having her exclusive event, 'K-POP CONCERT'. Get Event Points and exchange for Evolution Stone and Gems.
Upcoming content will see Adventure World 8 and 9. Prepare your teams for the next update in Guardian Tales!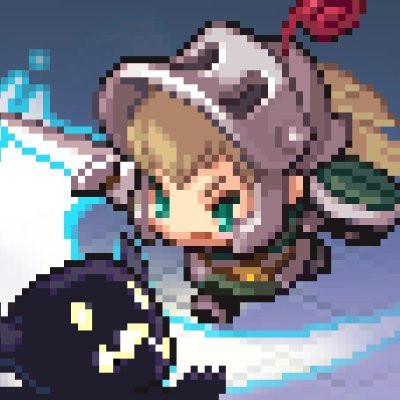 Guardian Tales
Android, iOS
Guardian Tales is a retro Action-Adventure RPG game with complex puzzles & reactive action combat. Available on iOS & Android! "Embark on an epic journey through Kanterbury and encounter new friends as you relive the unforgettable moments from your favourite games growing up!"