No, you read that right – with a new banner refresh that will last until 12 July 2021, we have the addition of the fantasy-themed outfits for El Condor Pasa and Grass Wonder to the Uma Musume: Pretty Derby lineup.
★3 [ククルカン・モンク]エルコンドルパサー(CV:#髙橋ミナミ さん)と★3 [セイントジェード・ヒーラー]グラスワンダー(CV:#前田玲奈 さん)が登場!
ガチャで獲得すると今だけ2人はピース×90がおまけで付いてきます!#ウマ娘 #ゲームウマ娘 pic.twitter.com/wdOPTgXl21

— ウマ娘プロジェクト公式アカウント (@uma_musu) June 29, 2021
As it has become a trend with this game, we are once again treated to two alternate outfits for existing characters. This time around the theme is isekai, and the game explains it away very conveniently in the new event. No spoilers on that, so be sure to check it out yourself.
Monk El this time around has been tweaked to fulfill the role of a betweener, with her distance and terrain aptitudes remaining the same. There is however a change in her training bonuses now, as she gains less from speed training now, while her wisdom training bonus has been swapped for guts. There are arguably better betweeners out there as far as skillsets go, so this is really just one for the fans.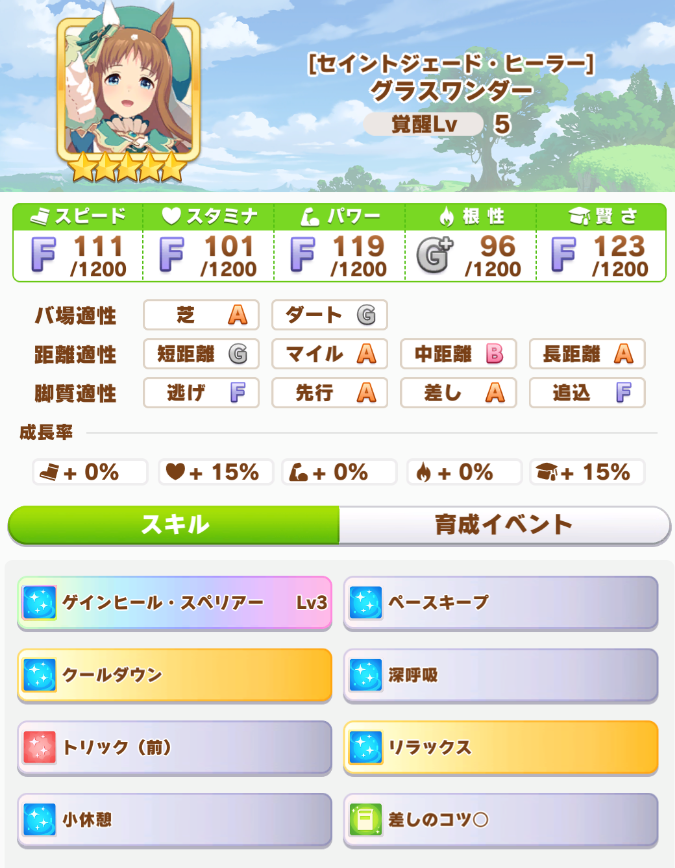 Healer Grass on the other hand is much more interesting with her choice of skills to live up to her assigned class. Realistically speaking however, Cooldown's the only good pick out of the list, as Relax will proc only when it matters the least. Regardless, pair Cooldown with Maestro and you will have a self-sustaining betweener for longer distances. It is unfortunate she lost her stronger debuff for a general purpose one however, but there are ways to augment her toolkit.
Uma Musume: Pretty Derby is currently available on Android and iOS for mobile, and DMM Games for the PC.