At the now wrapped up Tokyo Game Show 2019, Bandai Namco took to the stage to showcase a new gameplay footage for its upcoming Tales of Crestoria for the Android and iOS platforms.
At the Tales of Arise of Special Stage, the developer also revealed a new mysterious character, someone who rules the world over, whatever that is supposed to mean. Of course, this is all but just a teaser for an actual Tales of Crestoria News Channel broadcast that is supposed to be happening on 29 October 2019 at 9:00pm JST that you can watch on Periscope and Youtube.
Be sure to check out our previous coverage on Tales of Crestoria here, here and here. This is by no means Bandai Namco's first attempt at bring the Tales series to the mobile, so it will be interesting to see what they can bring to the table this time around. And even if this is not your cup of tea due to the platform it will be out on, there is always a proper mainline entry in the form of Tales of Arise, the coverage of which you can read here.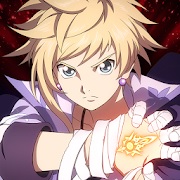 Tales of Crestoria
Android, iOS
Live. Even if it's a sin. TALES OF CRESTORIA is a brand-new Tales adventure for mobile! Step into this epic anime RPG game set in an original Tales series world, featuring a dramatic storyline and brand new characters! Experience this anime/manga adventure as Kanata and his allies fight to survive through the fantasy world of Crestoria while bearing the weight of their past sins.