SINoALICE, Japan side, will be having a collaboration event with PEACH PIT's Rozen Maiden. The teaser trailer for the collaboration can be viewed below:
For the Rozen Maiden and SINoALICE collaboration, logging in before 23:59 JST 26 October will provide 100 Twilight Crystals, before the collaboration starts proper on 27 October. Shinku/Sorcerer will be given out to all players as a log in bonus.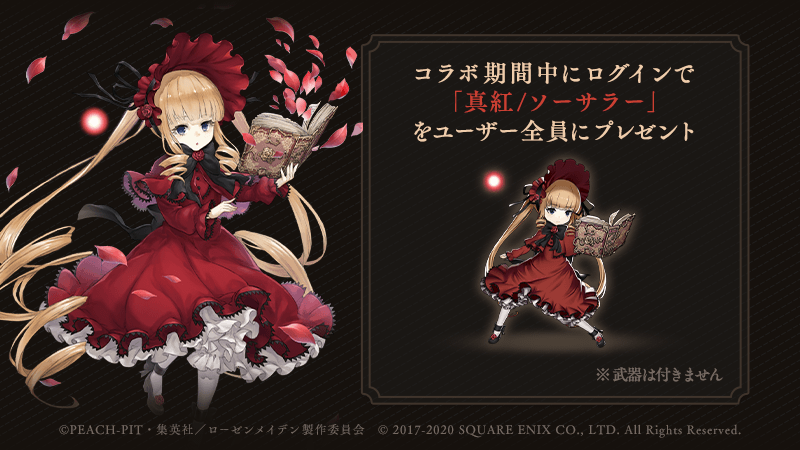 Going by the revealed cast list for the story via this news post, you'll be able to meet Shinku, Suigintou, Suiseiseki, Souseiseki, Hinaichigo, Kanaria and Laplace's Demon.
For those unfamiliar with Rozen Maiden, it features Dolls who are seeking to become "Alice", the perfect daughter to their "father". These Dolls are assisted by humans who make contracts with them, providing the power they need to battle in spaces dubbed as "N-Fields", which can cost the humans should the Dolls draw on too much from them. Dolls who lose will have to give up their Rosa Mystica, a power that animates them in the first place, and brings the winning Doll one step closer to becoming Alice.
The official Twitter has teased Laplace's Demon, Kanaria and Hinaichigo as part of the countdown to the collaboration, though it's not mentioned if the rest of the cast will be made playable.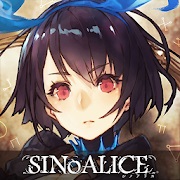 SINoALICE
Android, iOS
Fairy tale characters fight to "revive their author". Enter the dark world of SINoALICE as imagined by Yoko Taro (Drakengard, NieR).