Niantic just posted a statement confirming the release of Pokémon GO in Central and South America. This certainly is good news to those residing in that area.
They also revealed that they are working on fixing the Battery Saver mode, knowing that they're doing something to better it really is a relief to iOS users, hopefully they'd do the same with the '3-step' tracker too.
Another update was to inform fans about taking away some legendary Pokémon from Trainers who got them 'erroneously', like the case of the Coveys with the Articunos that they allegedly caught.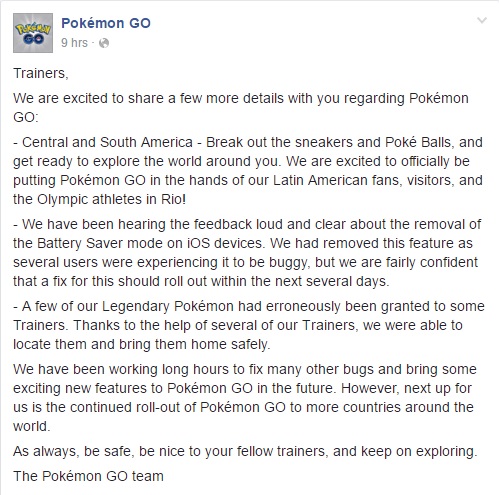 For the rest of the people outside of those regions that has Pokémon GO? I'm pretty sure this update is an indication that Niantic is trying their best to bring the game to the rest of the world.
---
Check This Out Next
---