It's time to get into the party spirit with Overwatch and Ashe's Mardi Gras Challenge, live on PC, Playstation 4, Xbox One and Nintendo Switch! 26 February to 10 March will allow players to get into the groove and obtain six sprays, two player icons and the epic Mardi Gras Ashe (and Bob) skin. That's a total of nine new rewards for you to get!
Play to earn during this challenge period! Win in Quick Play, Competitive Play, or Arcade will get you new player icons, a new spray, and a new epic skin: Mardi Gras Ashe (and Bob)!
Win 3 Games | 2 Player Icons
Win 6 Games | 1 New Spray
Win 9 Games | Mardi Gras Ashe (and Bob) Epic Skin
You can get watch to earn more rewards! Tune in to Twitch streamers before, during or after matches for even more Ashe and Bob cosmetics. Get more Twitch Drops every time you watch a participating Overwatch broadcaster till 10 March and earn six Ashe's Mardi Gras Challenge sprays!
Watch 2 Hours | 1 New Spray
Watch 4 Hours | 2 New Sprays
Watch 6 Hours | 3 New Sprays
That's not all, with weekly challenges returning for Ashe's Mardi Gras! Win epic loot and Blizzard Balanze by participating on the weekly event challenge page. Sign up here!
Last but not least is Experimental Mode. The Overwatch team will be testing major gameplay changes similarly to the public test realm, but now available for both PC and console players in the live game. Progressions earned in the Experimental Mode is also kept unlike the PTR! Any changes from Experimental are not guaranteed to go into the live game.
Try out the first test with Triple Damage, where default team roles are one tank, three damage and two supports. Give it a whirl in Experimental Mode for a limited time. Full details on Experimental Mode can be found here.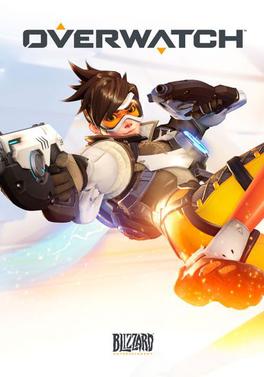 Overwatch
Microsoft Windows, Nintendo Switch, PlayStation 4, Xbox One
Blizzard's take on a team-based multiplayer first-person shooter! Featuring a whole cast of colourful characters, players fight in a variety of maps for victory.