Smartphone and tech brand OPPO has announced a limited edition of their Reno6 Pro+ smartphone, featuring Detective Conan in a new collab.
The smartphone not only features Detective Conan art on its body, but it also comes with a bunch of neat features perfect for fans of the series. The comic strip seen in the image above can change colours between silver and pink when the user announces Conan's signature quote, "There is always only one truth!" Furthermore, the smartphone comes with a unique lock and unlock mechanic, where users get to play a puzzle. It even has custom Detective Conan-themed apps and icons.
The smartphone is not the only OPPO gadget featuring Detective Conan. Oppo also announced OPPO Watch 2 watch, OPPO bracelet, Enco Free2 headset and a flash charging power bank featuring the iconic series.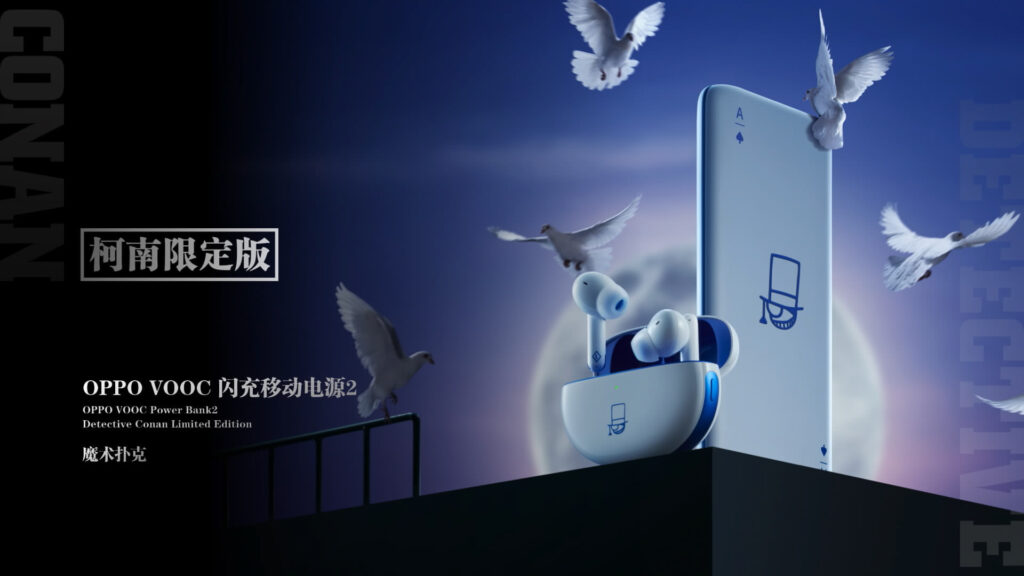 Even the packaging comes in the form of the Mouri Detective Agency, complete with all three floors and its nearby premises.
As for the specifications of the products themselves, all five models are no different from their standard version. The Detective Conan version of the Reno6 Pro+ is limited to 10,000 sets, priced at RMB 4,499. The watches and bracelets are limited to 5,000 and 20,000 respectively, and the prices are 1,699 and 299 RMB. There are 10,000 headsets and power banks each, and the corresponding prices are 599 and 249 yuan. 
You can check out these products on OPPO's website.