Genshin Impact has had a number of events that work with similar mechanics, but these are not what I consider "true" rerun events. Think about the Golden Apple Archipelago events from Midsummer Island Adventure (version 1.6 in 2021), and Summertime Odyssey (version 2.8 in 2022). They use the same locations, but feature different characters, different mechanics, and different stories. If you missed Midsummer Island Adventure, this would be your actual first time to the islands.
WHAT
Let's first define what a "true" rerun event is. This means that the rerun must have little to no alterations whatsoever. Any quality of life changes from subsequent events can be applied, but the actual core content cannot be touched.
An example of this is like an Arknights rerun event:
Dear Doctor,

Rerun Side Story event: Who Is Real will soon be live on July 14, 10:00 (UTC-7), and some of the contents are available for a limited time. Please refer to the following notification for the event details.#Arknights #Yostar pic.twitter.com/lyUWO9x714

— Arknights_EN (@ArknightsEN) July 11, 2022
All content from the original period is unlocked immediately.
Any unique items obtained from a previous run of the event is converted into another currency to redeem other items.
Completion progress from a previous run is retained.
All other content is essentially untouched.
HOW
Genshin Impact can try to do rerun events on a per-instance basis. What this does is making a section of content playable separate from the open world. The Golden Apple Archipelago itself is an example of an instance, as it has its own area map and is otherwise not connected to Teyvat.
Making them instances does not violate any kind of in-game lore, as similarly to the weekly bosses, it can be explained by "reliving the memories of that time".
The game taking up too much space to store all these instances is definitely a valid concern that I've brought up before with regards to newcomers. I believe that the easiest solution to this will be to provide the option to delete / redownload the data as the player requires.
WHY
The simplest reason to implement these true rerun events is to allow new players to Genshin Impact the content they have otherwise missed. It will also give the opportunity for older players to relive the events for themselves without needing to go to, for example, Youtube, to watch a person's recording of the cutscenes.
Additionally, the in-game archive is not perfect as you only get the text logs and no cutscenes. They are removed from context, missing the smaller details in character animations and music, to say the least. It doesn't archive the events, either.
As mentioned earlier, even when events take place in the same location, the fact that they feature different characters and storylines means people are missing out on crucial lore by not having "true" reruns. For people who love the story but have joined the game late – or simply not have had the time to experience it – they should be given the option to enjoy that at their own pace.
CLOSING THOUGHTS
Setting gameplay aside, the story is one of Genshin Impact's greatest strengths. Why else do you think people love to follow the characters around, seeing how they interact with the world, and posit their many theories on questions yet unanswered?
Give the players the option to immerse themselves in the story instead of watching it from a third party. I truly hope that this would be possible, so that nobody gets left behind, at least in terms of story.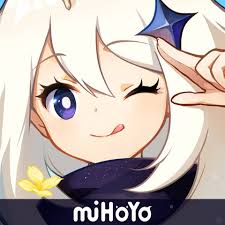 Genshin Impact
Android, iOS, PlayStation 4
Step into Teyvat, a vast world teeming with life and flowing with elemental energy. You and your sibling arrived here from another world. Separated by an unknown god, stripped of your powers, and cast into a deep slumber, you now awake to a world very different from when you first arrived.
---
Check This Out Next
---