When the 30,000 Mora Genshin Impact survey comes in, I find myself unwilling to answer positively when it asks if I would recommend the game to other people.
Having gotten not just nominations – the game's won awards – this must sound like an affront to its fans. Look, I know how good it is and can be. I have a Adventure Rank 58 account I've been playing for over 500 days at this point. The game looks great for a free to play title, its anime style is appealing, the story is mostly solid, music is stellar, actor's vocal performances are compelling, you could keep on going.
So why then, would I not recommend Genshin Impact?
---
ACCESSIBILITY
Or why free-to-start and multi-platform does not mean easy to pick up.
The game's production value has put it on par with modern AAA titles, with storage requirements to match. Being on mobile is one of its selling points, and at around 22GB, that's a third of available storage space for low- / mid-range phones. For example, the mid-range Redmi Note 11 series has 64GB storage for its base model, and generally you don't get the full 64 either. On PC, it asks for close to 50GB.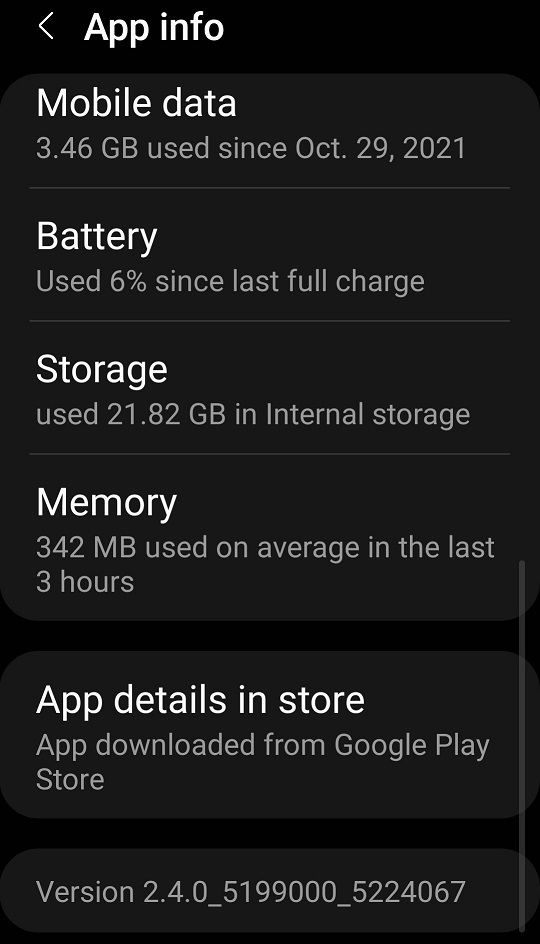 I'm not even going to talk about the processing power required to run the game, much less have it look good. The loading times on PS4 have been much maligned. I myself set my graphics to low prior to upgrading my computer to avoid taxing my set up.
I've also complained about how the visual effects, while atmospheric and immersive, can be terrible for people. Some anecdotes include:
Enkanomiya's Evernight being too dark on mobile
Balethunder screen effects, Inazuma's field mechanics including Thunder Spheres, Phase Gates, etc. triggering motion sickness
Similarly, Dragonspine's Sheer Cold screen effects
Camera isn't great in narrow spaces
There's not much free reign in the options menu to really customize things, and one can only wonder if it'll ever be considered, much less included. Patch notes have included various visual adjustments so they are aware of some problems (e.g. Version 2.2's notes on bow Aiming Mode, Raiden Shogun's skill brightness).
Due to how taxing the game can get on devices running it, being a fully 3D rendered game, accounting for all swathes of players is certainly difficult, and not even larger developers have it completely together in this aspect.
EARLY GAME STRUGGLE
The free characters you can get pretty quickly are:
Amber, Pyro Bow
Kaeya, Cyro Sword
Lisa, Electro Catalyst
Traveler, Anemo Sword
Testimonials from friends consider none of them "proper damage dealers" to start with. Whether or not you agree, I will emphasize START WITH, as yes, you can obtain characters from events. There's also Noelle (Geo Claymore) from the Beginner Wish, Barbara (Hydro Catalyst) from Adventure Rank 18 onwards, and Xiangling from Adventure Rank 20 onwards.
It'll take a little time to raise characters, and what happens when you try to Ascend them to the next stage?
You need to raise your Adventure Rank to 15, minimum, before you can get more stats on your characters, discounting any other equipment or materials. Maybe you'd like to Wish for more characters who have better / other skills in the meantime, but you don't get much Fates to do so. As it is, you don't unlock the Wish feature immediately, so between a "difficulty" to strengthen characters and what I'm told is low Primogem count, what can you do if you're struggling to clear missions or events? Even co-op is gated behind Adventure Rank, and you can't join someone who's unlocked all the content if their World Level is higher than yours.
Arknights is another game where raising characters can be an uphill battle. Known as Operators, 6-stars are the highest rarity, and have accordingly steep resource demands especially when you're new. However, no matter how expensive it gets, as long as you have the materials, no matter where or how you get them, you can raise them to peak performance as part of your natural progression and are not locked by what is essentially your account level.
TOO MANY PRE-REQUISITES
Keep in mind the Adventure Rank requirements. Now, for totally unrelated reasons, let's look at Shenhe.
You like her. You start the game for her. You manage to obtain her. You've even gotten her to level 40! Now, you need more materials from a boss. How do you get to it? Here's a scuffed flowchart of minimum requirements:
How long will it take you to be able to make Shenhe as strong as you can because you love her? Well, how much are you willing (or able) to play? How fast can you complete the content? At time of writing, Version 2.5 is coming, so what about its events? The first, Three Realms Gateway Offering, has more or less a similar progression requirement.
If you don't have time to participate in the event by either being too busy, or prefer to play more casually, then you miss out on the stuff, simple as that. You're probably too preoccupied trying to hit the pre-requisites anyway. Best hope the NPC you need to talk to isn't involved in another quest either! Forget about playing for Meta or Great Rewards, you don't get to use your sexy gacha character when everything bonks them dead after a certain point and the game won't let you make them stronger.
Don't get me wrong; pre-requisites in games to do anything aren't inherently Bad. I'm informed the monthly events in Punishing Gray Raven have a minimum requirement of Level 40 (with a current cap of 80), which is estimated to take 3-4 days if you're starting fresh. I find that too long myself, since you can't auto-play it. The saving grace is that you can skip any cutscene if you're pressed for time, and beyond the level requirement, you're free to play the event you came for. That time spent watching cinematics and scrolling text adds up.
---
As I've acknowledged, there's plenty of good in Genshin Impact to enjoy. On its own, it's a testament to miHoYo's capabilities that they've managed to launch a game such as this simultaneously worldwide. In turn, they've been duly rewarded with its incredible success. For one, people get so hyped and attached to characters, whether or not they may actually exist or otherwise, which should say something about the widespread appeal of their character writing.
We have Genshin as an AAA-level quality game, drawing in the attention of mainstream media who marvel at a product that's freely available if you're willing to give it a shot. On the other hand, it's a gacha, its random 'lootbox' mechanics much maligned and have caused no shortage of problems. Is there a line you can really draw between them?
That's the long and short of it. I've written plenty of Genshin Impact guides, and knowing how long it takes for me, a day one player, to work through them, can I really recommend the game to someone who's starting from scratch?
Not until they improve the new player experience somehow. Not even money is going to let you skip to the content you want to reach.
---
Check This Out Next
---