Since the latest update in Pokémon GO, Niantic has removed the game's in-app tracker to track down nearby Pokémon without prior notice or any announcements after. Players have resorted to seek the aid of third-party trackers instead to search for Pokémon, but these unofficial Pokémon GO trackers had been ordered to cease services too due to the breach of terms and conditions of Pokémon GO.
Hey guys. We wish we had some news for you

At this moment, we are respecting Niantic and Nintendo's wishes.

Will keep you guys posted

<3

— Pokevision (@PokeVisionGo) July 31, 2016
This has left many Pokémon GO fans frustrated since it is already impossible to track down Pokémon via Pokémon GO, and now without the availability of third-party sites players feel even more helpless and left in the dark.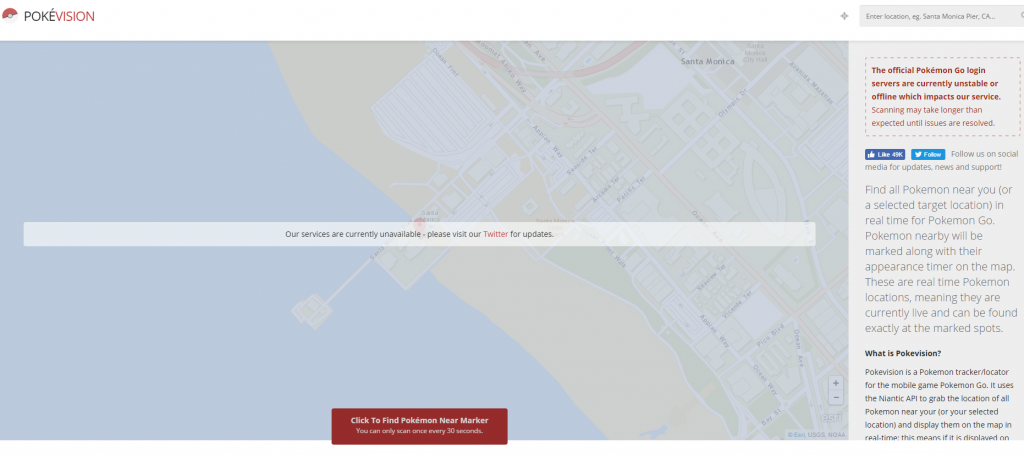 Sites such as Pokévision has been one of the most popular trackers around, not just because of its usefulness but also their concern towards their fans and the effort put in communicating with users regarding bugs or downtime, unlike what Niantic has been infamous for since their last game "Ingress":
Players have also been ranting on Twitter about Niantic's ignorance towards the issue:
If only Niantic was half as good at communicating with their users as u guys A little honesty and transparency goes a long way

— Luke (@LuklearMissile) August 1, 2016
The CEO of Pokémon GO mentioned to Forbes in an interview that these third-party trackers "takes some fun out of the game". Where's the fun if the in-game feature isn't even available, and Niantic is denying access to third-party trackers? The whole point of Pokémon GO is to catch em' all, guess it's more impossible now than ever, plus there's no point in playing anymore if players are unable to find any Pokémon. If Niantic fails to address this issue anytime soon, I bet Pokémon GO will be losing a portion of its players in a heartbeat.
---
Source: Tech Insider, Kotaku