Kritika: The White Knights is a new mobile game published by Gamevil. It is based on All-M's Korean PC Client RPG Kritika Online. Kritika: The White Knights also released a Chinese Version of the game in it's latest update. It currently supports 16 languages.
To commemorate its 2 year anniversary, Gamevil released Burst Breaker, a new playable character.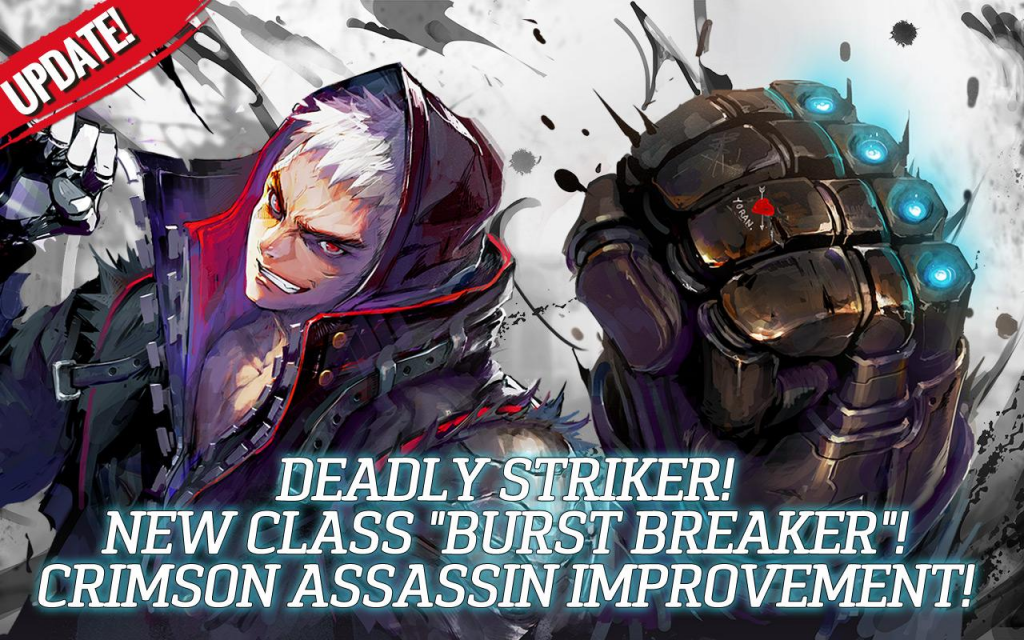 Character introduction:
The Burst Breaker is a rebellious warrior who has his own definition of what a 'Hero' should be. Due to his energetic and wild personality, he has been known to recklessly jump into battle. Armed with a sword and power gauntlet, the Burst Breaker deals heavy physical attacks to enemies.
Wanuxi has uploaded a gameplay of Burst Breaker as well, showcasing Burst Breaker's skills and play-style:
The game is essentially a hack-and-slash action game, and as players progress through levels, the characters gain access to a variety of abilities and a special EX skill that provides maximum impact. Otherwise there are also other game modes such as endless "Monster Waves" or battle in PvP in a "Rival Match". Other features include costumes and character styles, and collecting rewards from each newly cleared stage.
Graphics are crisp and the game runs smooth on mobile devices. There are 9 other playable characters to choose from, each offering a unique play-style and skill sets. The character designs are gorgeous, a bit of an anime-vibe to them.
This is an interesting game to pick up if you're into hack-and-slash action games, give it a try and let us know what you think about it!
[btnsx id="179″]
---
Source: Wanuxi