People waiting on the newest Monster Hunter title to get a Nintendo Switch can show their love with the new Monster Hunter Rise Nintendo Switch, out March 26th.
According to a Hong Kong Nintendo site, the console will feature Monster Hunter decals on both the Switch and its dock, featuring art of Monster Hunter Rise flagship Magnamalo.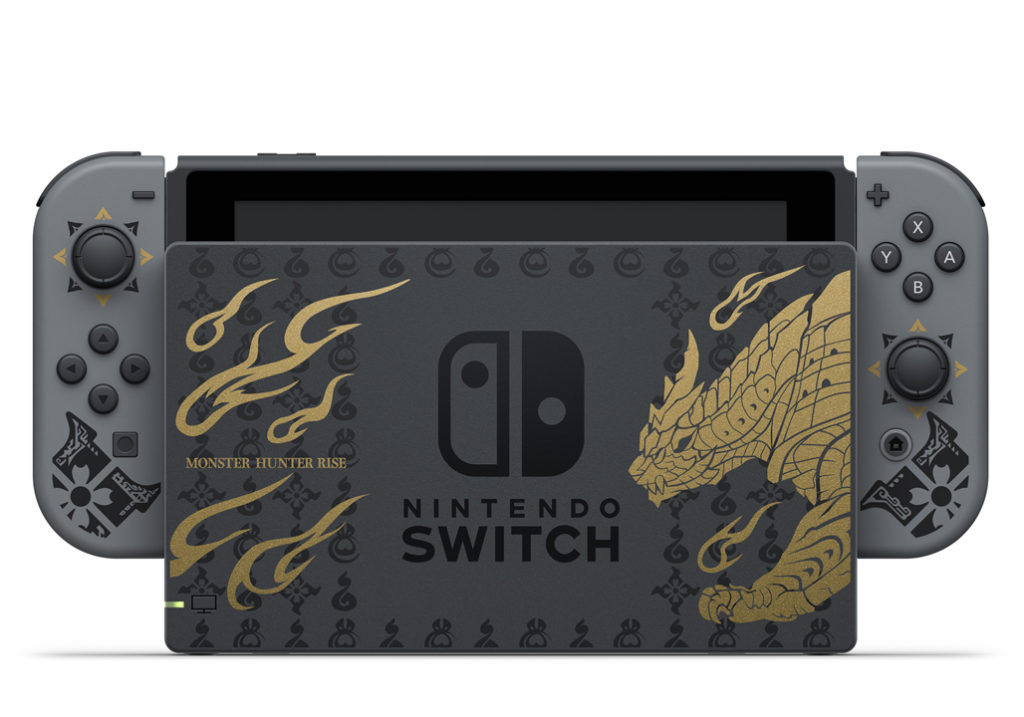 The joycons and main body of the Switch also feature Rise-themed decals, with the general aesthetic of Monster Hunter Rise. The back of the Switch's main body even has two scarf-like designs on the back, mimicking the starter armor set of the game.
Naturally, the Monster Hunter Rise Nintendo Switch will also come with a boxed copy of the game.
No price has been announced for the console, though it will be available at launch with the game.
For those who want custom gaming peripherals but don't want to buy a whole new console, Nintendo are also releasing a Monster Hunter themed Pro Controller.
This Pro Controller features the same Magnamalo decals featured on the Nintendo Switch dock, only this time its printed on the body of the controller. It's sold separately from the Switch set, and does not come with a copy of the game. It will also be available on March 26th.