Dislyte, a mobile gacha which just released worldwide earlier this week, has taken over one of the trains in Malaysia's LRT metro system. The Dislyte LRT was unveiled earlier today, 12 May 2022.
For us at GamerBraves, instead of embarking on it to reach our destination, the train itself became our destination. Check out some of the photos we've taken of the vehicle: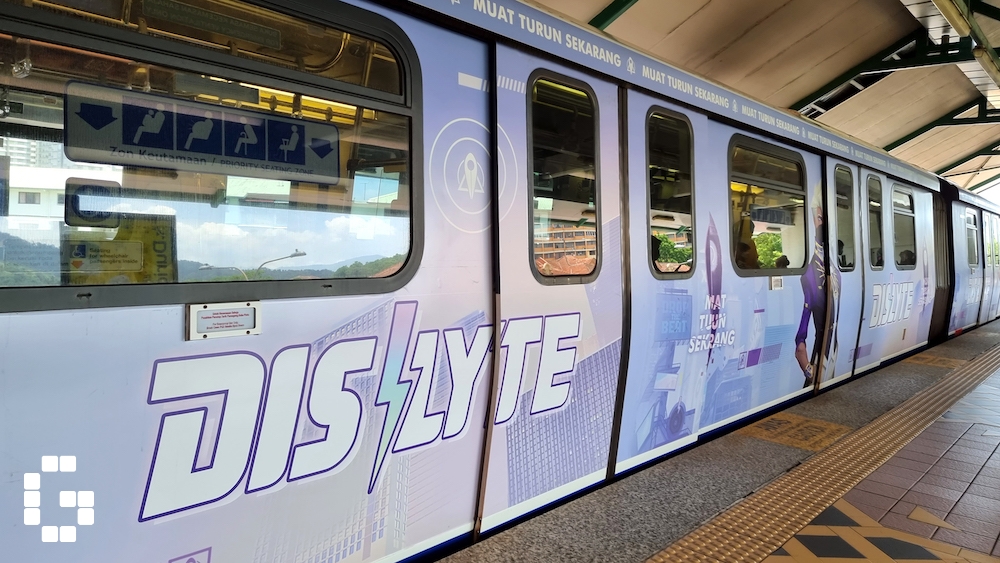 The exterior of the train is completely decked out with art of the game, including some of its characters. Featured most prominently are Li Ling and Mona.
The moving advertisement isn't promoting the game on the outside, the interior of the train is also filled with Dislyte art and messages beckoning commuters to download the game.
The overhead handles where commuters can rest their hands on also received the same treatment. There's even QR codes on them for potential players to download the game.
Dislyte released worldwide on the Google Play Store and Apple App Store on 10 May 2022. The game lets players form their team of Espers, who are based on gods and deities from Greek, Chinese, Norse, and Egyptian mythologies. It is developed by Lilith Games, who also made AFK Arena and Rise of Kingdoms.
Follow Dislyte on Twitter to stay updated on the game. If you're keen on playing the game, you can refer to our reroll guide and tier list.