As Blue Archive celebrates its half-anniversary, the game is having a web event called "Blue Archive Awards"—a contest with prizes to be won. The contest is currently open and will be ongoing until May 22.
To participate, players are encouraged to read the submission guidelines on the official Blue Archive website. They can submit to any of four categories, sharing their individual priceless memories in:
Interior Expert – Players show off how they decorated the interior of their Schale Café;
Academy Wordsmith – Players write about their life in Kivotos, sharing how they deeply feel about Blue Archive
Artist of Kivots – This is all about creative artwork as players submit Blue Archive and 0.5-Year Anniversary-themed writings, artworks, videos, music or figurines for voting;
Schale Field Captain – Players express how Blue Archive fits in their daily life, sharing how meaningful the game is to them.
The community members will serve as the judges, with each player being able to vote for up to five submissions each day. All players who make their submissions will be rewarded with in-game currency Pyroxene. Category winners will be awarded Google Play Gift Cards and more. Winning entries will be showcased on the event website when winners are announced on May 27.
"The Blue Archive Awards are a special, unique contest that represents the passion and creativity of the entire Blue Archive player community," Nexon Publishing Marketing Manager Jiseung Choi said. "We hope players have a lot of fun showing off their unique personalities and fun ideas that are at the very heart of the game's content."
Stay updated with Blue Archive by following the game on Twitter.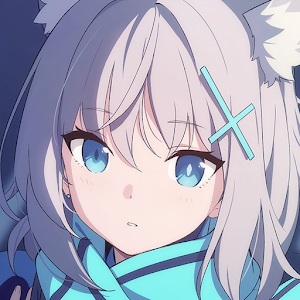 Blue Archive
Android, iOS
You have been appointed as an advisor to the Federal Investigation Club, Schale, located in Kivotos. It's a huge academy city where numerous academies are clustered together. Resolve the endless incidents that occur in Kivotos with charming allies full of personality, and build special memories with them!
---
Check This Out Next
---