Earlier today, Bandai Namco Entertainment revealed some of the returning characters and stages in Klonoa Phantasy Reverie Series. As a remaster of both Klonoa: Door to Phantomile and Klonoa 2: Lunatea's Veil, Phantasy Reverie Series will release on Nintendo Switch on 7 July 2022, with a PS5, PS4, Xbox Series X and S, Xbox One and Steam release at a later date.
Characters appearing in Klonoa: Door to Phantomile
Ghadius, the Dark King
Vanquished in the battle between light and darkness three millennia ago, Ghadius was imprisoned in ice, supposedly for all time. Now free, he seeks vengeance for his confinement — by transforming Phantomile into a land of nightmares. And so, the Dark King planted Nightmare Seeds, wrought from pure Nightmare Energy, in bestial pawns of his own making, setting them after Klonoa…
Joka
Joka is Ghadius's loyal underling. Joka desperately tries to win his master's approval…and ironically tends to blunder when doing so.
When pitting Ghadius's phantom beasts against Klonoa, he will give warnings to the creatures — hints which ultimately prove their undoing.
Lephise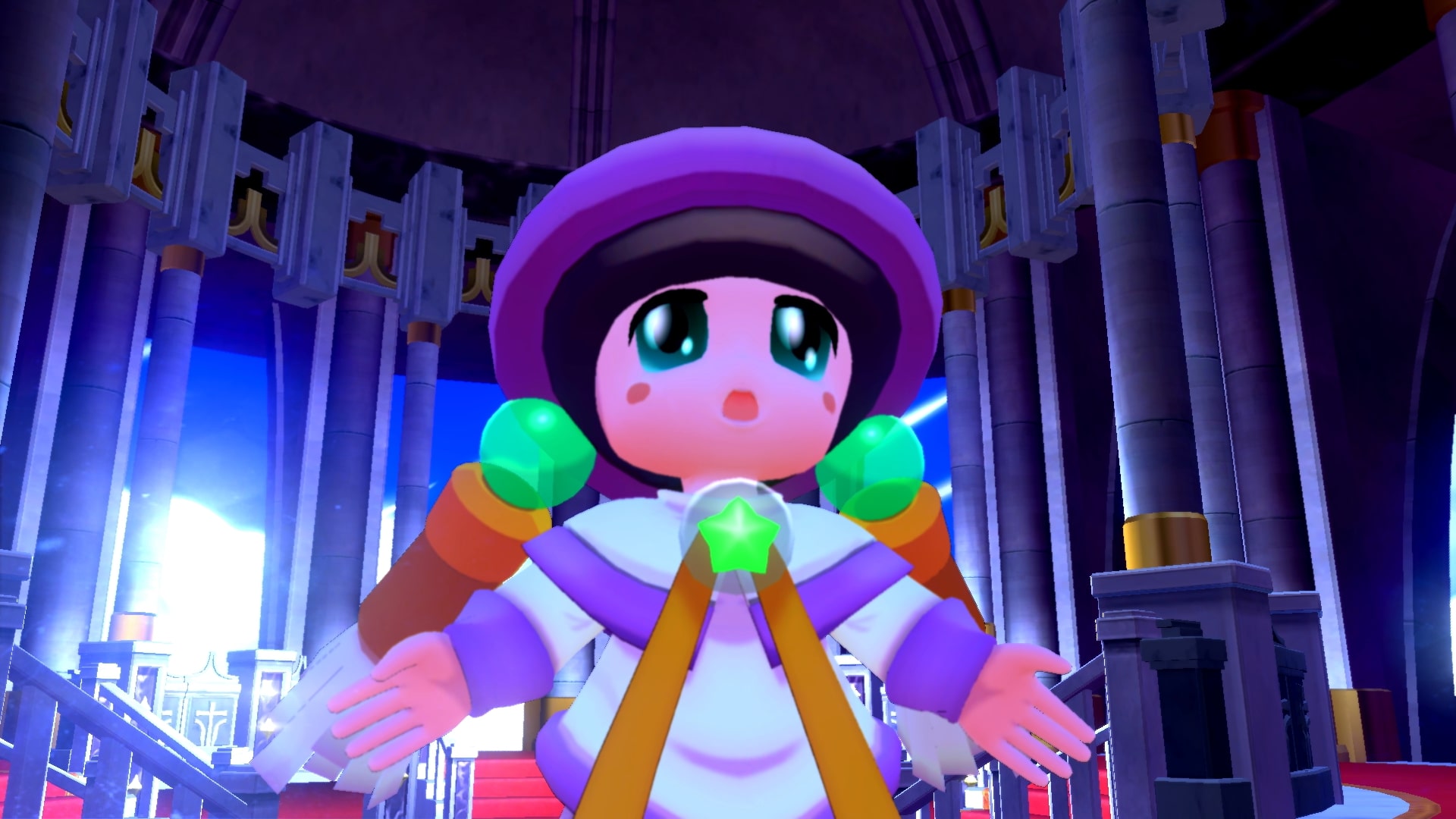 Lephise is a legendary songstress, who possesses the ability to save the world with her Song of Rebirth. Once captured by Ghadius, she fled his clutches via airship, taking the Moon Pendant with her. Unfortunately, she ended up crash-landing on Breezegale's Bell Hill, and was abducted once more.
Stages in Klonoa: Door to Phantomile
Breezegale
Breezegale – Klonoa's home village, where the wind is plentiful. The power from its central feature, a massive windmill, is harnessed by the villagers to live.
To the rear of the windmill is a mine where luminescent gems are gathered. As for the hill above, the "Wind of Time" blows by each noon and evening, ringing the bell on the peak.
Breezegale is known for its artisans who use concentrated wind to shape stone. In fact, the statue of the songstress Lephise, perched atop a cliff, was made with that very technique.
Forlock Forest
From Forlock's center a massive tree climbs skyward, upon which the chieftess Granny's dwelling can be found. Her house features a bevy of mechanical contraptions, including a giant cog.
Below this arboreal titan is a swath of smaller trees where the villagers have made their residences. Contraptions using vines and wooden platforms offer a unique means of forest traversal, a testament to Forlock's advanced woodworking – the influence of which has spread to many a kingdom and village across the land. Gondolas, rail cars, even Breezegale's hanging bridge, were crafted using the honed techniques of Forlock denizens.
Jugpot Kingdom
Jugpot is the sole kingdom responsible for supplying the whole of Phantomile with water. The castle is fashioned from a seashell, with a colossal waterwheel affixed to it. It's said so long as the wheel is turning, water will endlessly flow from the kingdom's depths. The waterfall in Klonoa's village can be traced back here. Jugpot even quenches the thirst of Forlock's near-boundless greenery.
The kingdom's many stone pillars and banisters were fashioned by Breezegale artisans.
Coronia Shrine
Coronia Shrine is a shrine that floats in the Phantomile skies. There is no means of accessing the shrine from the ground. Thus, it has no visitors, and its very existence is baffling even to Phantomilians. An altar is housed here – one with the power to undo the seal placed upon the Moon Kingdom.
Raised by the Coronian priests, creatures called "Ngapoko" use dream energy to lay eggs, which they then scatter throughout the world.
The eggs contain Dream Stones, restorative items, and sometimes even people – nightmare victims who were en route to the Moon Kingdom, but fell off course and were saved.
Characters appearing in Klonoa 2: Lunatea's Veil
Leorina
Leorina is a sky pirate who is after Klonoa's ring, which she intends to use to summon the Fifth Bell – plunging the world into chaos. Cool, cunning, and collected, she and her sidekick Tat, along with a host of phantom beasts, lob Klonoa into danger's maw time and again.
Tat
Tat is Leorina's loyal floating sidekick. Never far from her master, she has an endearing streak of evil. Every time Leorina dispatches her to take on Klonoa, expect trouble – in spades.
Stages in Klonoa 2: Lunatea's Veil
La-Lakoosha Kingdom of Tranquility
The La-Lakoosha Kingdom of Tranquility is a peaceful country, where those devoted to the goddess Claire reside. The ravine leading to Claire Moa Temple features caves lined with colossal glowing mushrooms – the light from which paints the rock walls a mystical viridian.
Joilant Kingdom of Joy
The entire kingdom is a gargantuan theme park, Joilant is a place of ceaseless fun and laughter. Comprised of circus tents, roller coasters, and much more, the sheer number of attractions is mind-boggling.
But when fun is the sole priority, safety, inevitably…is not.
Volk Kingdom of Discord
The Volk Kingdom of Discord is a perilous country where the flames of war are ever burning. Volk's people have been fighting constantly, most do not even remember what they are fighting for. It is the most technologically advanced of all the Lunatean kingdoms, with countless furnaces and factories stretching well into the horizon.
Mira-Mira Kingdom of Indecision
The Mira-Mira Kingdom of Indecision is a kingdom of snow and ice where outsiders are unwelcome. Its inhabitants lead quiet and austere lives. While its sights are undeniably pristine, an air of loneliness pervades all. A festival in honour of tomorrow is solemnly celebrated year-round.
---
For more details on Klonoa Phantasy Reverie Series, visit the game's page on Bandai Namco Entertainment's website.