The first set of teaser posters for Kingdom: Ashin of the North have been released by Netflix, alongside its 23 July 2021 release date. This is a special episode expands the horizons of the Kingdom series, revealing the origins of the resurrection plant that triggered the avalanche of tragic events that swept through Joseon and the woman abandoned by all: Ashin.
The Netflix teaser posters for Kingdom: Ashin of the North features a variety of motifs:
Ashin as a young girl as seen in the first teaser trailer
The magenta-hued blossoms of the resurrection plant
The white eyes of an infected tiger
The bodies of those who suffered cruel and mysterious deaths
Ashin standing in the field of resurrection plants to bring back the dead
Tragedy awaits Joseon, rippling out from the fate that young Ashin finds herself tangled in.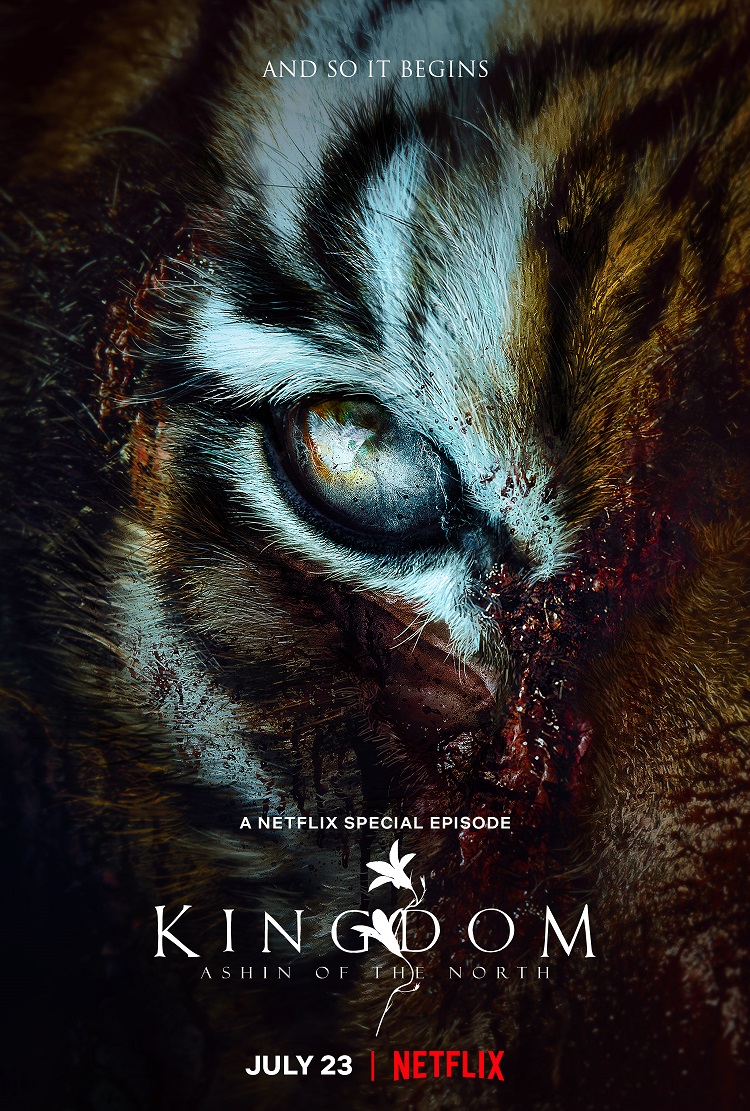 Kim Sia plays the young Ashin, and Gianna Jun plays the older character in unfolding the backstory of the woman who appeared at the end of Kingdom Season 2 shrouded in mystery and subject to much conjecture. Park Byung-eun reprises his role as Min Chi-rok, a young man who encounters Ashin in the freezing cold northern regions. His character later becomes the Head of the Royal Commandery Division who helps the Crown Prince Lee Chang fight against the conspiracy to seize the throne and the infected from overtaking the royal palace. Director Kim Seong-hun and writer Kim Eun-hee, the duo leading the Kingdom series, team up again for this special episode for fans around the world eagerly waiting for the tale of Ashin.