miHoYo has revealed more details for the upcoming Honkai Impact 3rd 4.8 update, including its release date and some of the content fans can look forward to.
For starters, the 4.8 update for Honkai Impact 3rd has a release date of May 27th, 2021. The update will include a new story mode, an accompanying S-Rank battlesuit as well as a server-wide community event.
Titled The Legion Theatre, the new story update will focus on Seele, who unleashes the power of her other self to get out of a pinch. This creates the new S-rank Quantum battlesuit for the update, dubbed Starchasm Nyx.
Here's miHoyo's description of the upcoming content :
Seele, who had not yet attained full control over her power, lost to her nemesis. Desperate, Seele chose to set her other self free in order to bring out the true potential within. Players will be able to learn more about the bond between the two Seeles and dice through enemies with her latest incarnation [Starchasm Nyx].

The new S-rank battlesuit [Starchasm Nyx] will be implemented after the update. As a QUA battlesuit, she can deal massive Ice DMG with a scythe and chain claws, sweep enemy groups in Burst mode, and pass on damage through Nightmare Thorns.
Aside from that, the update will also bring with it the new server wide event, Stan Wars. This community event will allow players to vote for their favorite characters in exchange for in-game rewards. The update will also add another challenge event, Threshold Breach. These as well as the Legion Theatre will be available after the update drops on May 27th.
It should be noted that confused fans should not expect the Genshin Impact crossover event with this update, as that was announced for the Chinese version which is ahead of the SEA release of Honkai Impact 3rd.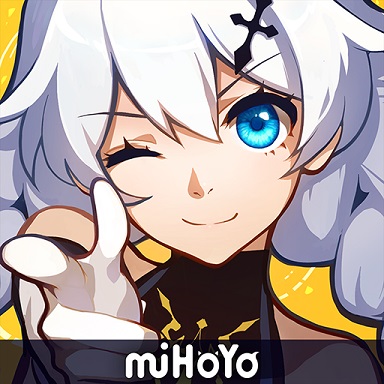 Honkai Impact 3rd
Android, iOS, Microsoft Windows
"Honkai, a mysterious force that annihilated human civilization on several occasions, has re-emerged in this once peaceful world..." A squad of young girls burdened with the very last hopes of humanity must fight for survival in this apocalyptic world filled with zombies and Honkai beasts. As the Captain of the Hyperion, you must lead these girls into battle against zombies and Honkai beasts in various locales around the world. Experience the girls' unique personalities, challenge and conquer various raids and stages, and enjoy the rich storyline of the Honkai Universe! Join the Valkyries and fight for all that is beautiful in the world!