This weekend, a lot of people will probably be trying out the endgame hunt for Monster Hunter World: Iceborne, Fatalis. While the truly dedicated are still figuring out optimal ways to kill the monster, those of us with an… affinity for carting have figured out some tips to get you a good running start on the beast. Presenting: A Beginner's Fatalis Guide.
Ignore Defense
No, seriously. One of the major comments in all the communities has been Fatalis' insane damage output, even on maxed out armor sets. You're going to cart to this beast in two hits regardless of what you're wearing, so don't worry about it too much.
Instead, consider investing in skills like Evade Window, which will give you a better chance of rolling through some of Fatalis' attacks. This doesn't mean you can slack, though, as many of Fatalis' attacks have lingering hitboxes and secondary effects that mean you'll still need to be in top form.
Ultimately, there is some benefit in taking two hits to die rather than one. That being said, it's probably more cost effective to look into the Gold Rathian set, which gives you Divine Protection Secret. Simply putting on the Beta Waist and Chest pieces will give you the set bonus, as well as the skill points required to fill the increased level cap.
At level 5, Divine Blessing gives you a 40% chance to reduce incoming damage by 60%. Considering how often you get hit, those are pretty decent odds to stay alive.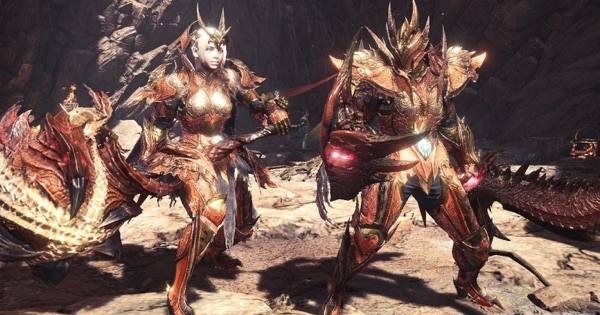 Leave The Safi
Chances are, ever since the introduction of the new Siege boss, Safi'Jiva, you're sporting some of its gear. After all, it gives you a decent damage boost. Let it go on the record that this Fatalis guide strongly suggests shelving this armor set for now.
Safi'Jiva's gear comes at a cost- every hit with the armor chips away at your health. As long as you don't sheathe your weapon, you're fine- You'll eventually be rewarded with a hit that recovers all the health you lost.
Here's the problem: Fatalis doesn't care. Unless you're using a weapon that can block like Lance or Gunlance, you're going to need to sheathe your weapon to get out of the way of some of its broader hits. Or worse still, the health you lose swinging with the Safi'Jiva set is going to make you vulnerable to Fatalis. As previously mentioned, Fatalis' swings hurt, and you're going to want to save that HP.
Skills For Kills
Aside from Divine Blessing, there's plenty of other armor skills you can look into to give you an edge against Fatalis. This Fatalis guide isn't weapon-specific, so you can definitely look into these skills regardless of your weapon choice.
The first one of these is Heavy Artillery. This increases the damage done with items like Ballistae and Cannons. This is really important for Fatalis, since the cannons are a great way to get some flinches in. Meanwhile, you'll want to use the Ballista an Roaming Ballista to knock it out of the air once it starts flying.
However, anyone who's tried this in Arena Quests will remember that roars are quite troublesome, since you come to a halt while transporting items. For this you're going to want the Rocksteady Mantle, which both negates hit reactions and gives you full earplugs.
Of course, getting the time to setup the cannons is also going to be problematic if Fatalis has your scent. Start your hunts with the Ghillie Mantle to avoid detection, so you can get time to load up all the cannons and score yourself an early knockdown.
Now, let's not mince words here. You will cart to Fatalis. Statistically, it's just going to happen. I'm sorry. But you may as well make hunter lemonade by equipping Fortify. This gives you an attack buff after you cart, and stacks with subsequent deaths. Several hunters I've spoken to swear by this skill, saying it helps clear it in the time limit.
Flinch At Own Risk
One of the biggest gameplay shakeups in Iceborne was the addition of the flinch shot. By simply pointing monsters at a wall and opening fire, players get an easy opening to do big damage, not including the damage of the wall slam itself. As long as a monster's eye-con is yellow, after all, it's flinch-o-clock.
However, you'll want to be more reserved when it comes to Fatalis. It's got several stances it adopts when fighting you- flying, on twos and finally, on all fours. Do not flinch Fatalis unless it is on all fours, as you won't get a wall slam.
Through The Fire And Flames
Similar to Alatreon and Safi'Jiva, Fatalis has a big move that's impossible to avoid. Instead, you'll have to run into cover if you want any hope of surviving it. One flaw though: Fatalis' attack melts your barricade on the second go-round, so you're going to find yourself out in the open.
The solution to this requires a bit of guts on your part, and I don't mean the armor skill. Redditors report that after the third "nova" onwards, your only shelter will involve running under Fatalis itself. It may take some trial and error, but I promise you it'll be better than being sent back to camp via cart.
Git Gud
It's not what everyone wants to hear, but it's also the truth. Fatalis is easily one of the most challenging monsters created in World, as is fitting of the final addition. Unlike Alatreon, whose difficulty stemmed from a DPS check and requiring prep work, Fatalis is punishing of your actual playstyle. Unfortunately, there's no Fatalis Guide that can replace actual skill.
The high health makes sure that you're going to need to play close to perfectly, especially if you don't want to waste precious DPS time chugging potions. Worse still, those bursts could cart you, wasting even more of its brief 30 minute time limit. Suffice to say, the entire Fatalis fight *is* the DPS check. Rather than a nuke to the face, you simply time out on the quest.
Of course, failing the quest isn't the end of the world. Dying is the first step to winning, after all. You may fail the individual hunt, but as long as you keep at it, you'll eventually get to the promised clear screen. This is probably why the first Fatalis hunt is solo only, to reinforce that you can't SOS your way out of every hunt.
Fatalis is definitely one of the most interesting monsters added to the game. It's nice to see the community huddle together like this figuring out the ways to most efficient way to deal with the boss monster. Again, this Fatalis guide is a great starting point for dealing with Fatalis, pending our writing staff actually figuring out how to kill the thing ourselves. Happy Hunting!