Valentine's might have passed, but that does not mean the love is over. Girls' Frontline will be celebrating White Day with new content.
For the unfamiliar, White Day is a follow-up to Valentine's Day, where the recipient of a Valentine's Day gift presents their gift to their giver. Primarily observed in Eastern countries, White Day falls on 14th March, but the event will go live in Girls' Frontline on 16th March.
At the time of writing, three new T-Dolls will make their debuts to the anime waifu military sim. In the days leading to the event, more T-Dolls might appear. So far, the confirmed T-Dolls are:
In addition, a new event titled, The Photo Studio Mystery, will be playable for a limited time until 5th April 2021. In this event, players can take on 10 new stages. These stages will have limited drops of T-Dolls, such as UMP40, KLIN, SPP-1, JS05, Gd DSR-50, and Five-seven. Check out the clear rewards and map drops of The Photo Studio Mystery:
Furthermore, completing selected stages of The Photo Studio Mystery will drop Tangerine Coins. Players can use these coins to exchange for items until 5th April. Here is an explanation of the event as well as the goodies available for exchange:
Check the out game on Twitter to stay updated.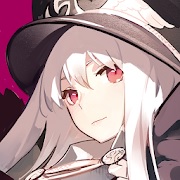 Girls' Frontline
Android, iOS
The year is 2060. War has plunged the world into chaos and darkness, and the responsibility of restoring order falls onto those of us who have survived. Now is the time to revisit your past. Make use of your gift in tactics and command your T-Dolls in the struggle to unveil the far-reaching conspiracy that permeates the world. For the sake of mankind and our future, join us... ...at GRIFFIN & KRYUGER Private Military Contractor.