You'll soon be able to send off characters on expeditions regarding the Vishaps in Genshin Impact, obtaining some primogems and possible bonus rewards.
There will be three ranks of rewards:
S-Rank: Guaranteed 20x Primogems

Bonuses: 4x Hero's Wit, 40,000x Mora, 8x Mystic Enhancement Ore

A-Rank: Guaranteed 15x Primogems

Bonuses: 3x Hero's Wit, 30,000x Mora, 2x Blue Talent Book

B-Rank: Guaranteed 10x Primogems

Bonuses: 2x Hero's Wit, 20,000x Mora, 4x Mystic Enhancement Ore, 2x Weapon Ascension Material
The event will run from 5 March 04:00 to 12 March 03:59 server time. Rewards can be collected until 15 March 03:59 server time. You will need to have achieved Adventure Rank 20 and complete Liyue Katheryne's quest, "Vishaps and Where to Find Them". Eight investigative expeditions will be available daily – one S-rank, two A-rank, and five B-rank – and you will be able to pick Four. The amount of time required to complete the expeditions is different for each expedition rank.
Expeditions will require you to dispatch two of your own characters, with a friend support to increase the chances for bonus rewards. Characters cannot be simultaneously dispatched to both regular expeditions and "Vishaps and Where to Find Them" event expeditions. Besides expeditions, "On the Hunt" challenges will be available for you take on bounties on these Vishaps.
You can read the full details on "Vishaps and Where to Find Them" via the official Genshin forum here.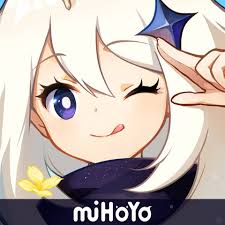 Genshin Impact
Android, iOS, PlayStation 4
Step into Teyvat, a vast world teeming with life and flowing with elemental energy. You and your sibling arrived here from another world. Separated by an unknown god, stripped of your powers, and cast into a deep slumber, you now awake to a world very different from when you first arrived.