Kotobukiya is getting another run of Genshin Impact figures, this time featuring the main traveler characters Aether and Lumine.
The Kotobukiya Traveler scale figures feature the twin protagonists of Genshin Impact in heroic poses, sporting their signature weapons as well as a grassy base complete with scenery props.
Kotobukiya has said they will announce pre orders for the figures soon, and we'll provide links to the store when it becomes available .
This is the second and third respective figures from Kotobukiya with the Genshin Impact license, with the first being the previously released Barbara statue.
Despite the abundance of Traveler merchandise, these are the first figures to feature fully-proportioned renditions of Aether and Lumine- previous figures like the Funko Pops have always relegated a more super deformed art style.
While Genshin Impact has had a variety of scale figures in the past, they've been wise to never hand the license to any one particular brand- though many of them do end up available via the Good Smile Company website when it comes to buying them internationally.
The plot for Genshin Impact does change minorly depending on which of the twins you choose to play as- the one you don't pick will disappear at the start of the game, with the one you did pick looking for them, leading to some fan uproar about who the "canon" protagonist is.
UPDATE, 13 AUGUST: With the 3.0 version update livestream, the prices have been revealed for the duo, at 18,480 yen each.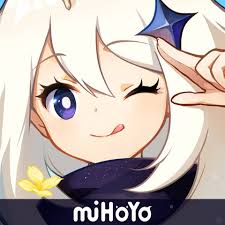 Genshin Impact
Android, iOS, PlayStation 4
Step into Teyvat, a vast world teeming with life and flowing with elemental energy. You and your sibling arrived here from another world. Separated by an unknown god, stripped of your powers, and cast into a deep slumber, you now awake to a world very different from when you first arrived.