Genshin Impact fans have long been upset over what they perceive to be a declaration- that Aether, the male player model in the game, is the "canon" protagonist of the story instead of his sister, Lumine.
The discussion has come up once again with the most recent event, which literally contains nothing but Aether, leading to some fans feeling frustrated that there's no alternate art for fans who picked a female traveler instead.
"mihoyo is a billionaire company there's literally no excuse for them not to make traveler lumine content it's not "hard" for them they simply don't care", says the aptly-named Luminecity on Twitter.
"Honestly whats the point of giving players the choice to choose between Aether and Lumine, if the other is always excluded", says Twitter user Goneyuu.
It's hard to not feel a little sympathetic- Genshin Impact takes a lot of care in crafting generally good character designs, even when they're coverups for censorship laws.
If you're a Genshin Impact player who really likes Lumine 's design, it's understandable that you'd feel upset that she's not in all the cool trailers. While miHoYo themselves have never commented on the reasoning, it's easy to guess the reason why each version trailer or promotional art doesn't feature [Ver Lumine]:
It's not uncommon for games to settle on one image character- it makes marketing a lot easier. For example, Skyrim's protagonist, the Dovahkiin, is always portrayed as a Nord despite the fact you can be a humanoid cat in the game.
In a similar vein, Final Fantasy XIV (which features a free trial up to Heavensward) also chooses a human Paladin for all their trailers- with minimal complaints that the trailer for Endwalker didn't feature a catboy wearing 2B's boots or Zenos staring longingly at a Lalafell, eager for his runback.
Of course, you could make an argument that that's a totally different case altogether, since those are huge character creator games versus Genshin Impact's two distinct characters.
A more apt comparison might be to Persona 3- one version of the game features a female protagonist option, who even has her own romances if you pick her. Fans complained for years that she didn't get much official support, barely ever even being acknowledged until Persona Q2.
That's like saying Lumine wasn't going to be featured in any Genshin Impact material until the game has some sort of crossover with Battlecats, and it was in the form of a Lumine-cat rather than the actual character.
At the end of the day, marketing materials are resources intended to bring in returns. For the majority of Genshin Impact players, they don't really care which Traveler is in the trailer- since their Traveler will always be the one in the cutscenes or Hangout Quest endings. And publishing a whole seperate Lumine version for the trailers just won't bring in the massive returns everyone thinks it will, since the main product is the game- not an ad for it.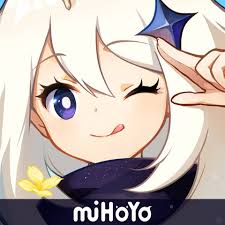 Genshin Impact
Android, iOS, PlayStation 4
Step into Teyvat, a vast world teeming with life and flowing with elemental energy. You and your sibling arrived here from another world. Separated by an unknown god, stripped of your powers, and cast into a deep slumber, you now awake to a world very different from when you first arrived.
---
Check This Out Next
---