miHoYo has announced a Genshin Impact Monstadt gift box release featuring the game's soundtrack, full of merchandise comemmorating the first arc of the game's story.
The Genshin Impact Monstadt Gift Box is titled "The City of Winds and Idylls", and will be available for pre-order starting April 24th via the Genshin Impact tmall, which previously also had pre-orders for their Klee figure.
The box contains a CD set with 3 different discs from the Genshin Impact OST, including the Monstadt Battle OST, "the City of Winds And Idylls" as well as "The Horizon of Dandelions".
In addition, the Monstadt-shaped box will also include promotional art of Venti, as well as a brooch in the shape of his lyre. In addition, the set also comes with a badge with Venti's face on it.
This set also includes a special plushie of Barbatos in Wind Sprite form, letting you carry the Anemo Archon with you wherever you go.
The soundtrack will also receive a regular release, which doesn't come with all the Venti-themed goodies. Prices for either version of the box have yet to be announced, but we'll know more when the pre-orders open.
Meanwhile, those who want to get a sampling of the disc contents can go check out the official Genshin Impact YouTube channel, which has the disc contents uploaded online.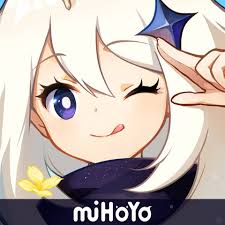 Genshin Impact
Android, iOS, PlayStation 4
Step into Teyvat, a vast world teeming with life and flowing with elemental energy. You and your sibling arrived here from another world. Separated by an unknown god, stripped of your powers, and cast into a deep slumber, you now awake to a world very different from when you first arrived.