AOTU World is a brand new SRPG developed by 7Doc and published by Gaea Mobile Ltd. It is now available for Android devices across Southeast Asia, including Singapore, Malaysia, Thailand, Philippines, Indonesia, Vietnam and others.
AOTU World is a strategic RPG game built for mobile. The game combines intense strategy, exciting combat, and beautifully rendered unique polygonal styles. Players will take the role of Trainee Angels, work together to embark on an epic journey, and become heroes with the power to shape destiny! In the world of AOTU, the Creator has made numerous planets, all of which are filled with people eager to get the chance to change their life by winning the AOTU Tournament.

Combining player's movements, attacks, and defensive phases in one comprehensive turn, combat in AOTU World are fast and fluid. Under the belief that "Action is Battle"! Players must utilize all five block colors to create the best strategy to win. There are five types including: grey blocks which allow contestants to perform Actions, red blocks for Basic Attacks, green for Defense, purple for Special Skills, and golden blocks for an all-out Group Attack! The Five Color Action Block system allows players to take their strategies to the next level.
Over 150,000 players have pre-registered for the game in Southeast Asia, therefore unlocking all milestone rewards. Players will receive gifts including:
190,000 x Aotu Coin
"Refbot 160628" Avatar
4 x Data Box to obtain 40 Contestants
1 x Legendary Apparel
The game will be made available on iOS at a later point. To keep up to date with the game, you can check out their official website, Facebook, and Twitter.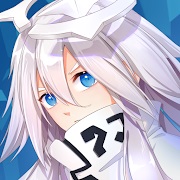 AOTU World
Android
Aotu World is a fast-paced mobile strategy RPG. Make a statement by styling your own trendy and colorful outfits! Experience all new, fast-paced tactical battles. Explore and unlock the ultimate secrets of Aotu World!