A Genshin Impact player is making the rounds on reddit for their post where they talk about how the game helped them quit smoking.
In the post, user Hxomaa talks about how they would allocate a daily budget for cigarettes. However, since starting the game they instead used that allocation for buying Genshin Impact's monthly Blessings of the Welkin Moon pass, with minimal withdrawal on their part from trading nicotine for waifus.
"I know this sounds stupid and lame , but i always saved some of the daily money that i am getting for buying a pack of cigarettes , after I played genshin and I become obsessed with , I always spent my saved money on blessing of the moon monthly , and this made me forget about cigarettes and now it's been 5 months without smoking and I feel so healthy THANKS MIHOYO", their post reads.
That's not to say the thought of pulling on a Ganyu re-run immediately made them not crave nicotine. Hxomaa does also describe there beign a withdrawal process.
"At first it was kinda hard ! i felt like i am getting angry and losing focus so much ! but i had confidence, after 5 months i feel fine , and i am getting better everyday !", they write in response to comments asking about withdrawal symptoms.
Fans were largely congratulatory in the comments, though also quick to warn Hxomaa the dangers of falling from one addiction for another.Hxomaa responded to this, saying they were playing the game in a "healthy" way.
"no I am playing in a very healthy way ! I just love it that is all", they said.
Of Gacha And Addiction
While this is obviously a heartwarming story about one person getting over their smoking habit through Genshin Impact, the fact still stands that it should be treated as an exception, rather than any kind of precedent.
As we've said before, Gacha is very much an addiction on the same level of cigarettes– there's a difference between the person who smokes maybe once a day versus a chainsmoker, as is the case with gacha players. You should absolutely keep check of your own spending, and take note of how these banners make you feel, since a lot of the appeal of gacha games is pressuring you into feeling like pulling on every banner at the cost of your money.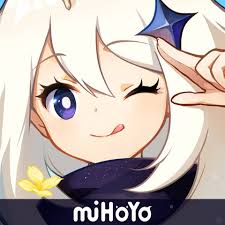 Genshin Impact
Android, iOS, PlayStation 4
Step into Teyvat, a vast world teeming with life and flowing with elemental energy. You and your sibling arrived here from another world. Separated by an unknown god, stripped of your powers, and cast into a deep slumber, you now awake to a world very different from when you first arrived.
---
Check This Out Next
---