Go Go, Forest Rangers is a new Genshin Impact web event featuring Tighnari.
Details about Go Go, Forest Rangers are as follows:
〓Event Duration〓

08/19/2022 12:00 – 08/24/2022 23:59 (UTC +8)

〓Eligibility〓

Adventure Rank 10 or above

〓Event Details〓

1. During the event, follow the forest rangers to find out the anomalies in the rainforest. Complete the inspection of the three forest zones to receive in-game items as rewards.

2. Click on the forest patrol logs to see the appearance of past forest zones, and compare the current scene with the photos in the logs to find out the anomalies in the rainforest.

3. After completing all the patrols, share the event to get the event wallpaper.

〓Notes〓

1. Please log in to the event using your HoYoverse Account and select your corresponding character in Genshin Impact to take part. This will ensure that your rewards can be sent and claimed correctly.

2. The event wallpaper is not available after the event ends. Please claim it in time.

3. After completing the patrol missions, the in-game rewards will be distributed via in-game mail. The mail will expire after 30 days, so don't forget to claim the rewards in time.
It basically works like Spot The Difference mini game where you'll need to find the "anomalies" within a certain time limit. You can ask for hints from Tighnari as well.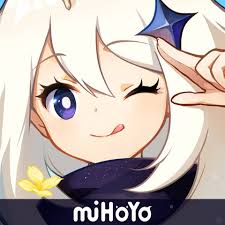 Genshin Impact
Android, iOS, PlayStation 4
Step into Teyvat, a vast world teeming with life and flowing with elemental energy. You and your sibling arrived here from another world. Separated by an unknown god, stripped of your powers, and cast into a deep slumber, you now awake to a world very different from when you first arrived.