miHoYo has announced a Ganyu scale figure, adding her as the latest character to join the lineup of Genshin Impact scale figures.
The figure will be open for preorder some time in november, however you can already check out various closeups of the 1/7 scale figure.
No price has been given for the figure yet, though presumably that will be announced once it becomes available on the Genshin Impact Tmall website.
Pre ordering will also get you an artboard illustration of the character as well.
Just like the previously announced Keqing figure, the Ganyu scale figure follows the character's card art for the game, with Ganyu holding an ice orb gently in her hands.

It's also meticulously detailed, having lots of flowing pieces such as the tassels and coat tails from her outfit.
Ganyu is one of the more popular 5 stars in Genshin Impact, popular both in part due to her great DPS as well as her cute appearance.
She appears in the Liyue arc of the game's story, and is a secretary to Ningguang, the Tianquan of the Liyue Qixing.
Funnily enough, her addition to the scale figure lineup means you could actually have a complete set of the notable members of Ningguang and companynow.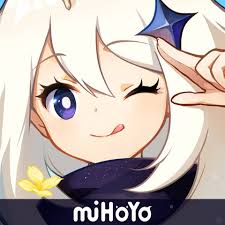 Genshin Impact
Android, iOS, PlayStation 4
Step into Teyvat, a vast world teeming with life and flowing with elemental energy. You and your sibling arrived here from another world. Separated by an unknown god, stripped of your powers, and cast into a deep slumber, you now awake to a world very different from when you first arrived.