miHoYo has announced a new line of blind box figures from Genshin Impact, titled Battlefield Heroes.
These figures feature chibi-style renditions of characters from the Monstadt arc of Genshin Impact's story, complete with connectable bases to pose your favorite characters next to each other.
The figures will be available from November 1st on the Genshin Impact Tmall website, but no price has been given yet on individual boxes or the whole set.
Here's the list of characters included in the Genshin Impact Battlefield Heroes set:
Klee
Diluc
Kaeya
Fischl
Venti
Barbara
Barbatos statue (secret figure)
Unlike the previous blind box figures from Genshin, this looks like the first set to not include the playable Travelers or Paimon in the lineup.
Interestingly it's also missing Amber, who is also the first major character you meat in the Monstadt arc from the game. Instead the set features Fischl, who comes complete with a cute mini-Oz sitting on top of her head.
Considering the characters are very obviously focusing on the first story arc from Genshin Impact, it's safe to assume that miHoYo has plans to release future waves for the line, based on the Liyue and Inazuma arcs respectively.
That being said, no such announcement has been made by miHoYo regarding future releases.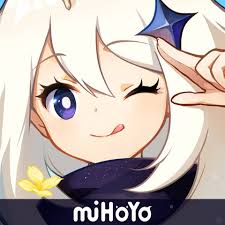 Genshin Impact
Android, iOS, PlayStation 4
Step into Teyvat, a vast world teeming with life and flowing with elemental energy. You and your sibling arrived here from another world. Separated by an unknown god, stripped of your powers, and cast into a deep slumber, you now awake to a world very different from when you first arrived.
---
Check This Out Next
---