Genshin Impact is releasing official Capsule Figures, letting you get cute chibi versions of some of your favorite characters. There are 6 figures in the first wave of these, with a possibility of more characters coming in future waves.
The Genshin Impact Capsule Figures can be bought via Comic Zone, a Korean website. The figures retail for 28500 Won (RM105 ) but can be bought for 25,000 Won (RM92) if pre-ordered. It's unclear if the price is for the full set or not, since these types of figures are usually sold via blind boxes, although the listing does refer to them as a set.
The deadline to pre-order the set is midnight, April 7th, with the figures arriving some time in August. Presumably after the deposit deadline, the figures will be available to purchase on launch at the listed price.
This wave of figures focuses on characters from the Monstadt arc of Genshin Impact, with both Travelers, Diluc, Venti, Amber and Paimon all appearing in the set. They're currently in the prototype phase, so the only photos of the figures are all unpainted and subject to change in future.
The figures are measured at 35mm each, with some minor variance based on unique features like Amber's hair accessory. That's a pretty standard size for capsule figures, and would look good on a shelf together.
Genshin Impact merchandise is typically launched with minimal fanfare, such as the recently announced Klee figure that got no acknowledgement by any of the official Genshin Impact social media channels.
UPDATE: Coloured editions of these figures have surfaced via Bushiroad, also announcing the addition of a Klee "secret" figure. The box goes for 2,640 yen, while solo pieces are at 440 yen.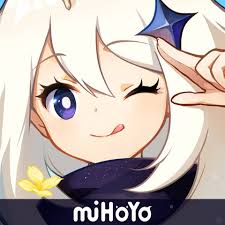 Genshin Impact
Android, iOS, PlayStation 4
Step into Teyvat, a vast world teeming with life and flowing with elemental energy. You and your sibling arrived here from another world. Separated by an unknown god, stripped of your powers, and cast into a deep slumber, you now awake to a world very different from when you first arrived.