The Genshin Impact and Lawson collaboration has been officially announced as part of the Tokyo Game Show 2022 Hoyoverse stream. The Genshin Impact collaboration will go live at Lawson branches in Japan 27 September 2022.
Naturally this comes with themed goods, with fans able to obtain an acrylic stand and badge set featuring Hu Tao and Yoimiya. While not dressed for the collab, there are also charms, sticker and badges of Xingqiu and Chongyun. One of the main goods is also a cushion featuring Sayu, Chongyun, Xingqiu, Hu Tao, Yoimiya and Thoma relaxing away on their respective elemental slime. The other side of the cushion is in fact, a beady slime face.
From the official collaboration splash page, you can also expect snacks, clear files and a A5-size notebook, as the collab expands in scope all the way up to 18 October onwards. The clear file and notebook are limited in availability, with the last chance to obtain them being 10 October 2022.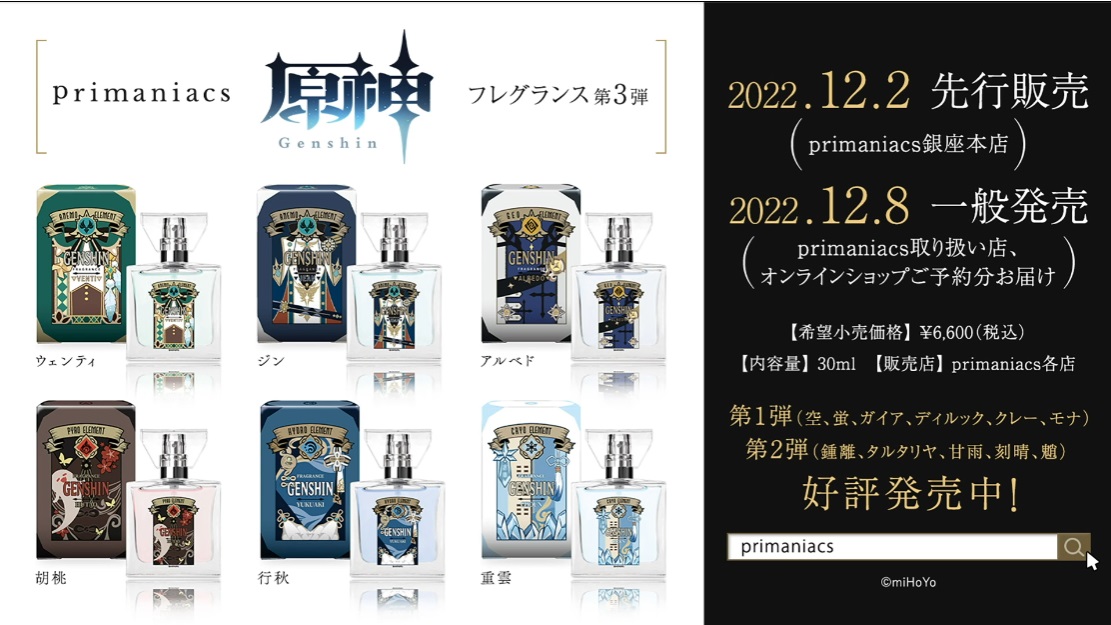 The stream further reminded viewers the next leg of the Sweets Paradise collab featuring Inazuma characters, as well as announcing the third round of the Primaniacs perfume collaboration. The Primaniacs line will consist of Venti, Jean, Albedo, Hu Tao, Xingqiu and Chongyun, with initial sales starting 2 December 2022.