miHoYo has announced that the new alternate outfits for various characters are available now in Genshin Impact, letting international players choose which skins they want for their characters.
The alternate outfits will be distributed to Genshin Impact players via in-game mail today, and you'll be able to claim them to have them added as a costume option for Mona, Jean, Amber and Rosaria.
If you don't redeem the mail or don't have the corresponding characters, the outfits will still be available once you unlock the characters after the 2.5 update for Genshin Impact.
While applying them on your character is optional, miHoYo says they will be made the new default outfits for the characters when they appear in the overworld, even for cutscenes that take place prior to the 2.5 update.
The new Genshin Impact skins have been a cause of some controversy in the community- although they were marketed as "Alternate outfits" they were actually the result of censorship- you'll notice the new designs all conveniently adhere more to the Chinese Government's guidelines on sexual content, with characters like Jean and Rosaria losing their backless outfits and showing less skin.
As a result, players on the Chinese server instead have these applied as mandatory updates to the characters designs. Since their announcement, the characters had already received guideline-compliant updates to their design:
Although the changes are only live today, they can already be seen in marketing material for the game- earlier this week, the official birthday illustration for the character Rosaria featured her new outfit, rather than the one she debuted in the game with.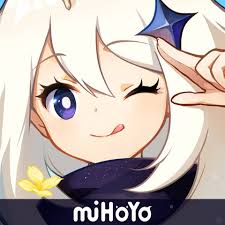 Genshin Impact
Android, iOS, PlayStation 4
Step into Teyvat, a vast world teeming with life and flowing with elemental energy. You and your sibling arrived here from another world. Separated by an unknown god, stripped of your powers, and cast into a deep slumber, you now awake to a world very different from when you first arrived.
---
Check This Out Next
---