The Genshin Impact A Message in Time web event is now open for players to get a slightly personalized postcard to commemorate their time in Teyvat. The event is accessible through here.
All you need to do – or even allowed to do – is to select your favourite view of Teyvat from a selection of vistas of Mondstadt, Liyue, and Inazuma. Then, choose your character emoji from a pretty limited selection, as the characters don't have more than one option each. Last but not least, sign off with a pre-determined selection of messages to link to either your memories of the past, or for your goals in the coming year. You can then share the card to put you in the raffle for the Blessing of the Welkin Moon. You can also edit these options later if you want.
10% of players will be able to obtain the Welkin Moon, while 90% will be getting a consolation prize of 100,000 Mora. Rewards will be issued via in-game mail when the results are announced at 16:00 GMT+8, 8 October 2021. The Welkin Moon is a $4.99 "subscription" which gives you 300 Genesis Crystals on purchase, and 90 Primogems for the next 30 days. Genesis Crystals are a 1:1 conversion to Primogems.
If you're F2P in Genshin Impact, the A Message in Time web event would give you the chance for some paid items for once. Good luck with hitting the 10%!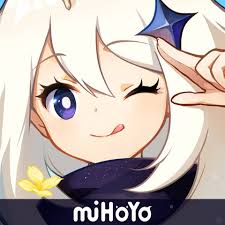 Genshin Impact
Android, iOS, PlayStation 4
Step into Teyvat, a vast world teeming with life and flowing with elemental energy. You and your sibling arrived here from another world. Separated by an unknown god, stripped of your powers, and cast into a deep slumber, you now awake to a world very different from when you first arrived.