As one of Capcom's most profitable franchises, its safe to say Monster Hunter Rise has a lot to live up to with its upcoming PC port. The game was very well received by fans, leading it to dominate the Nintendo Switch downloads for that year.
We spoke to Monster Hunter Rise PC producer Sunano Genki, as well as Monster Hunter Series Producer Tsujimoto Ryozo about everything fans can look forward to as Monster Hunter Rise makes its way to PC.
In the interview, Sunano was quick to quash any hopes that PC players would get any kind of exclusive content for their patience, to rival the amiibo DLC in the Switch version of the game.
"The Steam version of Monster Hunter Rise was developed in response to the many requests from users after the Nintendo Switch version of Rise was announced, and we wanted to make the unique hunting experience of Rise widely available to PC gamers", Sunano explains. "As a result, the development of this title began with the desire to bring the unique hunting experience of Rise to PC gamers".
"For this reason, while we have done the necessary additional development for the Steam version of the game, we do not plan to make any changes to the system, implement any new features, or distribute any quests that are exclusive to the PC version that would significantly change the gameplay or experience of Rise itself", he continues.
Similarly, he also clarified that none of the amiibo-locked DLC would be coming to the game's PC port, nor would it use ray-tracing, which fellow RE Enging game Resident Evil Village supported.
"We did consider ray tracing support in the early stages of development, but it turned out to be a very time-consuming process, so we weighed this against our desire to deliver the Steam version to users as quickly as possible, and decided not to support it", Sunano says.
Full interview below: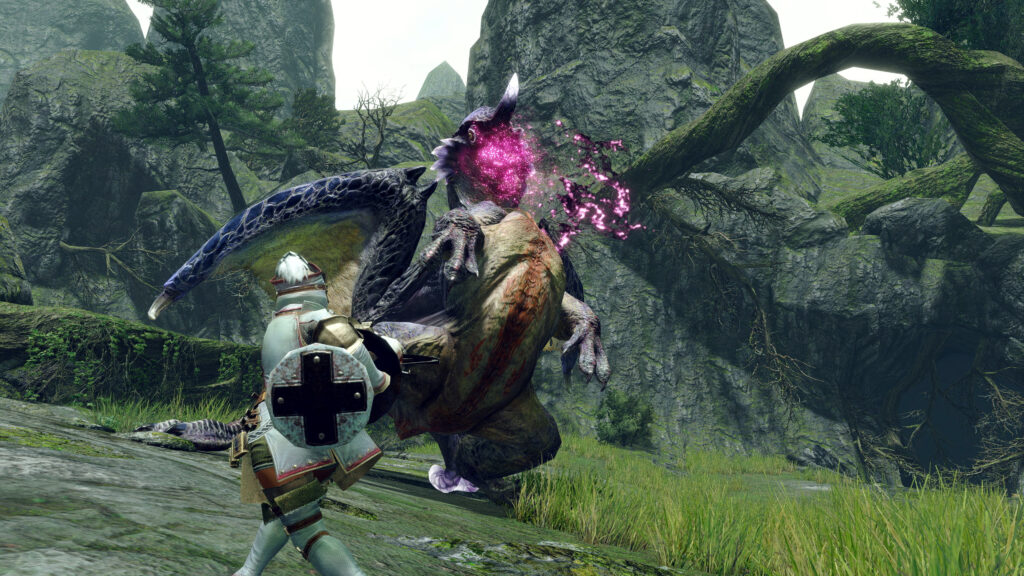 Will Monster Hunter Rise on PC support Ray Tracing?
Sunano: "Monster Hunter Rise" is a title that started with the idea of "creating a new Monster Hunter on a portable game console", and we initially planned to release it only on the Nintendo Switch version. After the Nintendo Switch version was announced, we received many requests from PC gamers in various regions to release the game, and as a result, we decided to create a PC (Steam) version.
In other words, after the development of the Nintendo Switch version was completed to a certain extent, we formed a separate development team for the Steam version and started development, which is why the release dates for the Nintendo Switch and PC (Steam) versions of Monster Hunter Rise are different. The development of ray tracing support is also in progress.
We did consider ray tracing support in the early stages of development, but it turned out to be a very time-consuming process, so we weighed this against our desire to deliver the Steam version to users as quickly as possible, and decided not to support it."
Since the PC versions support 4k resolution and improved textures, did you have to remake them for the PC port?
Sunano: In the process of developing the graphics for the Nintendo Switch version, we also created the high-resolution textures first, and then decided how to handle them while taking into account the actual performance of the game. For this reason, the "high resolution textures" that can be set in the graphics options of the Steam version use the textures that were created at that time.
In addition, since PC titles can increase the amount of graphics memory available depending on the specs of the equipment, we have added features in the graphics options that can be used to enhance the visuals. In particular, "Image Quality," an optional feature that allows you to change the quality of the rendering resolution, can greatly change the overall picture creation. In addition, we added a variety of other features, such as the ability to dynamically draw baked shadows (dynamic shadows) and the elimination of culling in monster animations when they are depicted in the distance.
Rise has pretty modest specs, with a lot of different computers being able to run it. How hard was it to get the game like this?
Sunano: "Monster Hunter Rise" was originally developed with the development of the Nintendo Switch as a starting point, so our goal was to create a game of the highest quality that could be expressed on the Nintendo Switch. For the Steam version of "Monster Hunter Rises", we developed the game with the awareness that it would not be playable only on a high-end PC environment, but would be delivered to users with as wide an opening as possible. While developing the Nintendo Switch version using RE:ENGINE, we prioritized performance while optimizing various aspects of image creation to expand the range of expression.
As RE:ENGINE is a common in-house game development engine, we were able to develop in collaboration with the engine development team, and daily engine development was very active. There were many hardships in developing the first "Monster Hunter" series title using RE:ENGINE, but I believe we were able to achieve comfortable play through repeated trial and error in this environment."
Considering the PC platform is more open than the Switch, how hard was it to sort out bugs from the game?
Sunano: "Unlike console games, where we can guarantee performance on a specific set of equipment, PC games are played on a wide variety of platforms, and OS and graphics card support, as well as market share, are constantly changing, so we had to carefully consider the scope of guaranteed performance.
As you mentioned, there are many problems that occur only in the specific environment of the PC version, which has a wide range of play environments, so we checked the game with as much equipment as possible in our company before launching it.
Although we support gameplay on PC environments that meet the published system requirements, there may be cases where the game runs differently depending on the customer's individual environment (e.g., anti-virus software settings). If you encounter any problems, please refer to the troubleshooting that we will be releasing, and if you are still unable to solve the problem, please contact our customer support."
To what extent will the Steam version of "Monster Hunter Rise" support title updates at launch?
Sunano: We plan to release the Steam version of "Monster Hunter Rise" with content up to the Nintendo Switch version's update data Ver. 3.6.1 (including Sonic collaboration and other event quests). In addition, the game will be released at the end of February 2022. In addition, we are planning to synchronize the distribution contents with the Nintendo Switch version at the end of February 2022. There will be no new event quests available for the Steam version between the time of release and that time, but when the update is released, all event quests that were previously available for the Nintendo Switch version will be released at once. All subsequent event quests will be released at the same time as the Nintendo Switch version.
There are some players who try to modify their save file to get a powerful armor set, is there any solution to prevent this kind of unfair situation?
Sunano:  We don't want to give away the details, but we are taking whatever measures we deem necessary to prevent cheating.
There was quite a bit of pushback from the fans about Rise's post-launch support on Switch, which saw a lot of stickers and titles given as quest rewards. What do you guys think of this?
No comment.
What else can you tell us about the new monster shown at the TGAs?
Tsujimoto: The new monster in the PV is called the Lunagaron, and it's the first monster to appear in Sunbreak.
However, what we showed in the video is not the whole story of this monster, and it will hunt down hunters with unexpected actions, so please look forward to it.
Also, as mentioned in the video, the story takes place in a new base called Elgado. Elgado is the base of the character who helped the hunters in their time of need in the video, and is also a place associated with Rondine, who also appeared in Monster Hunter Rise.
We hope you'll look forward to further news on what kind of story awaits us in Elgado.
Is there anything else you want to tell users?
Tsujimoto : We've been working hard to make "Monster Hunter Rise: Sunbreak" even more fun to play. We're planning to prepare revived monsters from the series, action elements, new challenging content, etc., so please look forward to more news in the future."
With Monster Hunter Rise coming to PC this week, there's a lot to look forward to- there's a sizable amount of content to grind out if you're just starting your trip to Kamura Village this month, especially with Sunbreak on the horizon.
Our thanks to Sunano and Tsujimoto for answering our questions, and Capcom for the opportunity for this interview.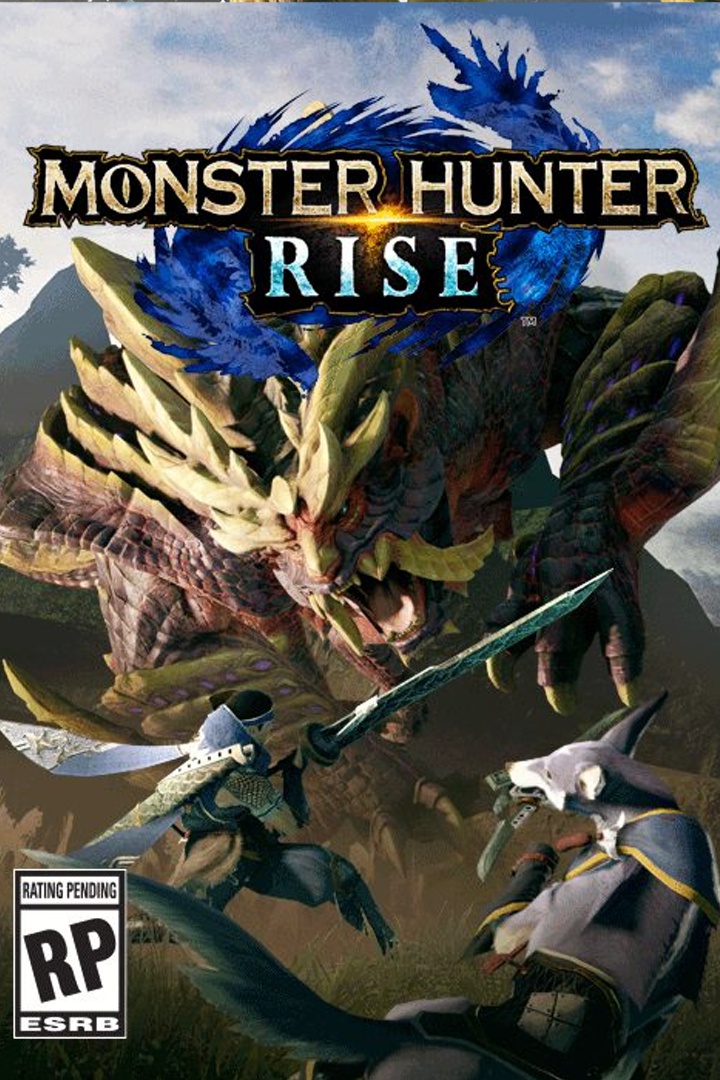 Monster Hunter Rise
Nintendo Switch
The critically acclaimed action-RPG series returns to the Nintendo Switch™! Set in the ninja-inspired land of Kamura Village, explore lush ecosystems and battle fearsome monsters to become the ultimate hunter. It's been half a century since the last calamity struck, but a terrifying new monster has reared its head and threatens to plunge the land into chaos once again. Hunt solo or in a party with friends to earn rewards that you can use to craft a huge variety of weapons and armor. Brand new gameplay systems such as the high-flying 'Wire Action' and your canine companion 'Palamute' will add exciting new layers to the already robust combat that Monster Hunter is known for. Whether it's at home, on the go, online or offline - you'll always be ready for your next hunt on the Nintendo Switch™!