The previously announced Miss Kobayashi's Dragon Maid console game has gotten a release date and previewed pre-order bonuses, besides its mouthful of a localized name: Miss Kobayashi's Dragon Maid Burst Forth!! Choro-gon☆Breath. The release date has been listed as 24 March 2022.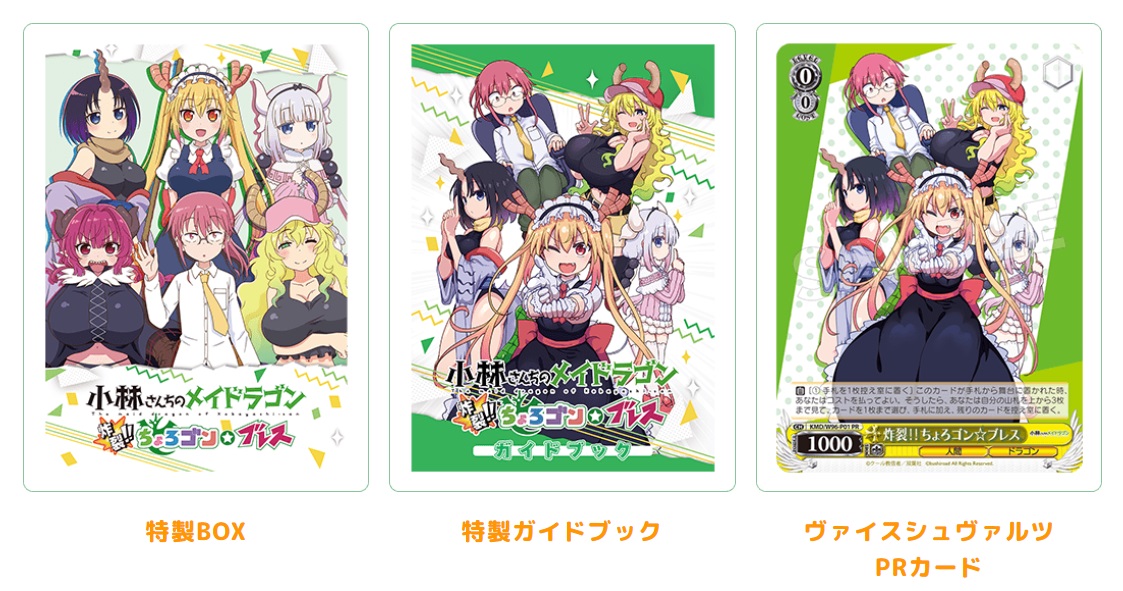 The first print edition will come with special packaging, guidebook and Weiss Schwarz promotional card, with illustrations subject to change. According to the product page, this edition will cost 5680 yen, with the regular editions priced at 4680 yen. Depending on which store you pre-order the Dragon Maid game from, the bonus items will be different, ranging from different B2 tapestry artwork, acrylic keychain, sticker or can badges. Animate has an exclusive limited set that will also include a cushion cover.
The game will feature five different endings depending on your clear score, with new illustrations and recordings you can unlock from defeating enemies. If you weren't aware, this game is a shoot-em-up, with the plot given as follows:
Getting a message from Takiya, the group heads over. But all they find is a lone PC. Suddenly, they were trapped inside! To escape, they must defeat each game in the PC. With Miss Kobayashi's support and Lucoa's advice, Tohru, Kanna and Elma team up and charge ahead!
Miss Kobayashi's Dragon Maid Burst Forth!! Choro-gon☆Breath will be available on PS4 and Nintendo Switch.