After last month's mysterious countdown, we finally have the details on Digimon Vital Breath. The device is a wearable fitness tracker that also combines the virtual pet elements Digimon started out with.
These devices will be available from March 13th, 2021. The fitness tracker comes in three colors. These are black, white and a "Special" fluorescent bracelet.
Additionally, a Digital launch event will be held on the 18th of December, opening pre-orders on the Digimon Vital Breath.
According to Famitsu, the Black and White version will cost 6,380 Yen after tax (MYR 249.78). Meanwhile, the Special version will cost 7260 Yen after tax (MYR 284.23).
The device uses your fitness information to raise a virtual Digimon companion. Stats like your steps will help improve the Digimon, which will autobattle and level up.
It uses the game's Pulse Link to connect your Digimon's stats to the user's heart rate and activity levels. Having healthy stats for these translate well to your Digimon, who will then win more fights and evolve.
You can further enhance the experience via the Digimon companion app, It's scheduled to release in March, and will allow you to add features like Daily Missions as well as track the evolution of your Digimon.
Similar to Pokemon Go, the app will also allow users to co-operate in Raid Battles via the app.
Additional Support Via DIM Cards
Of course, there are also ways to cultivate new Digimon as well. Bandai is also releasing DIM cards, which look like physical SIM cards that will allow you to add new Digimon to your device. These will also be available from March 2021 at 1760 Yen (MYR 68.90)
The first wave of these will include DIM Card Set EX Digimon Adventure, which will feature an assortment of Digimon from Digimon Adventure 01. These include Agumon, as well as Gabumon.
The second release will be called DIM Card Set Volcanic Beat and Blizzard Fang, which releases in April. These feature Lavorvomon and Bulcomon from Digimon Links.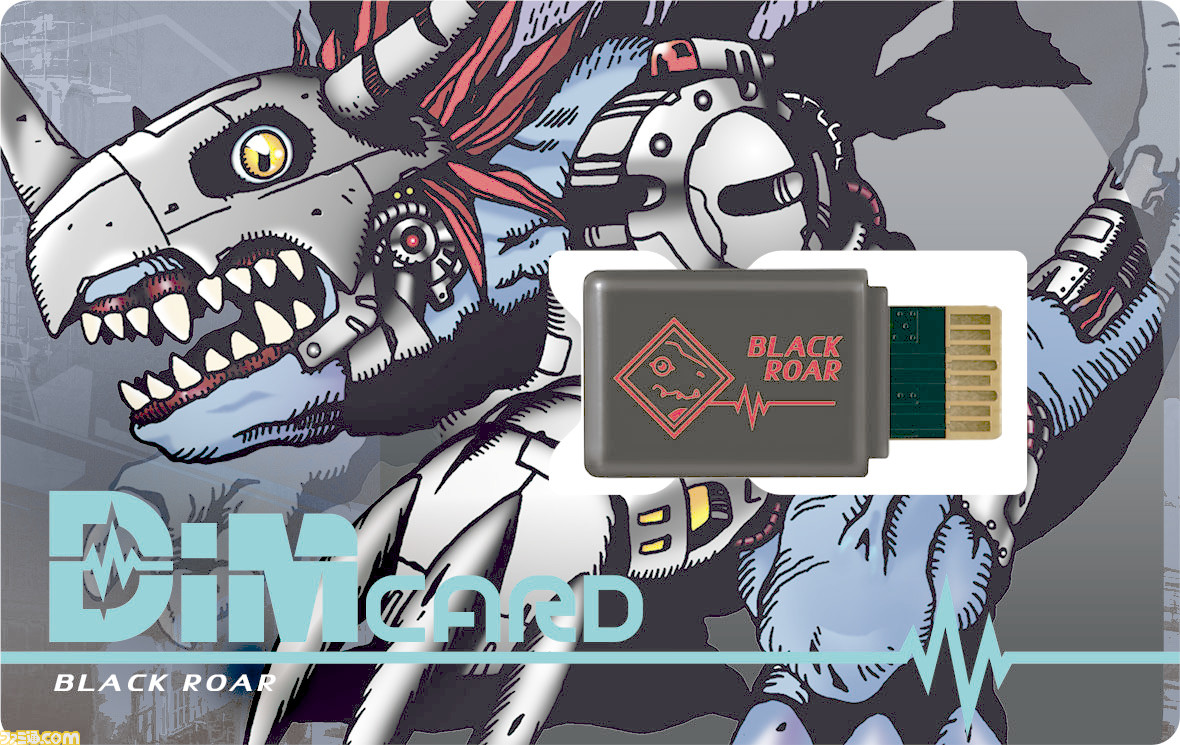 Additionally, Bandai will be allowing those who pre-order the device starting December 18th. These people can purchase the "Black Roar" DIM cards, which features Digimon like Botamon, Black Wargreymon and the Virus-type Metal Greymon.