The D4DJ Cardfight Vanguard collab starts today for the EN version of the game, letting you get special Vanguard-themed costumes for various characters in the game.
The collab will run until November 6th, and will feature characters from Lyrical Lily, Rondo and Peaky P-Key going to a card shop to learn more about the Vanguard card game.
While the untrained cards feature the characters in their regular clothes, their trained versions are all the girls dressed as various Vanguard cards.
This event's welfare unit is a 3-star Miyu Sakurada, with the other characters being available via a special collab banner.
Here are the other units available in the collab:
What's more, the collab goes both ways– by entering your ID for both D4DJ Groovy Mix and Vanguard ZERO, you'll be able to redeem special D4DJ-themed card sleeves in the latter game once you complete all the story chapters for the collab event.
It makes sense that they would be having the collaboration with D4DJ, given Bushiroad publishes both Groovy Mix and Vanguard ZERO.
Fans had been worried about potentially missing the EN version of this collab, due to the scattered nature of the events not following the Japanese release schedule.
The event had previously released on the Japanese server in August of this year.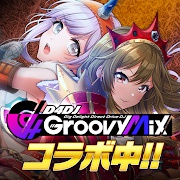 D4DJ Groovy Mix
Android, iOS
From original songs with the theme of DJ, anime, special effects, J-POP cover songs, More than 130 songs including famous drama songs, game instrumental songs, and original songs by artists have been implemented! The new rhythm game "D4DJ Groovy Mix" is here!