Blue Archive has finally launched its English teaser website, as well as opening its official Twitter account! First of, here's the promotional video:
You can check out the Blue Archive English website here, and its official Twitter here. The promotional video is hosted on their newly minted Youtube channel here. On the website, you can have a quick Momo Talk chat with Arona, your one and only secretary (self-proclaimed), who asks you to be patient and promises to return with good news.
It's been just about three months since news about the launch was initially hinted at. At present, there's no relevant store page for players to check for a possible release window, so you really will just have to wait.
As previously reported, Nexon was named to be publishing the game globally, further confirmed by the website's URL. It's not surprising when you remember that NAT Games is a Nexon subsidiary. The official Twitter has a message to all "Senseis", as it were:
To all Senseis!

We've seen the excitement you've all had since Blue Archive first entered beta testing. From the English wikis to the videos you've made to help new players, your enthusiasm for the game never ceases to amaze us. We're doing our best to provide the official English version of the game you all have been waiting for!

Thank you for your excitement and patience!
Stay tuned for more news!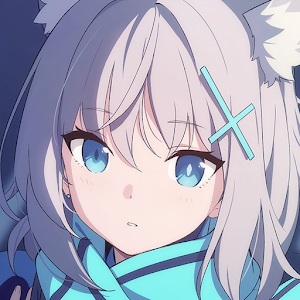 Blue Archive
Android, iOS
You have been appointed as an advisor to the Federal Investigation Club, Schale, located in Kivotos. It's a huge academy city where numerous academies are clustered together. Resolve the endless incidents that occur in Kivotos with charming allies full of personality, and build special memories with them!
---
Check This Out Next
---