Arknights Multivariate Cooperation: Defence Protocols mode goes live today for the English version of the game. In order to better prepare players for the new mode, Publisher Yostar has released a brief introduction explaining the ins and outs of the Defence Protocols.
You can access the mode after completing the [Operation Opium Dust] Side story stage OD-1. The mode is described as a "two-player cooperative Multivariate Test Project". You'll be able to join a Multivariate Game through either, online matchmaking, creating test projects, or searching test projects.
The Arknights Defence Protocols will be the latest mode added to the game as part of the Operation Orignium Dust event. It is a co-op mode where players will have to work together in order to complete a number of missions. Completing these tasks will give players a number of rewards for their efforts.
Arknights Global is a tower defense game with gatcha mechanics released for IOS and Android devices.
The game is set on a post-apocalyptic planet called Terra where the inhabitants have animal features and characteristics. The world is ravaged by the deadly progressive disease. You play as an amnesiac doctor who must work with a team of 'operators' to find a cure for the disease while also preventing the Reunion, a radical anarchist group of infected, from overthrowing the government.
Arknights Global is also currently having a crossover with Tom Clancy's Rainbow Six Siege as part of this current event. The crossover will include items and outfits from the Rainbow Six series.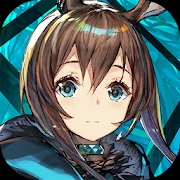 Arknights Global
Android, iOS
Take on the role of a key member of Rhodes Island, a pharmaceutical company that fights both a deadly infection and the unrest it leaves in its wake. Together with your leader Amiya, you'll recruit Operators, train them, then assign them to various operations to protect the innocent and resist those who would thrust the world into turmoil. Your tactics will determine the future of Rhodes Island. Fight for the Dawn!
---
Check This Out Next
---