Square Enix's much awaited mobile game Mobius Final Fantasy released internationally a good 2 months ago, and we're here to help you out if you haven't tried the game yet, or have some difficulties progressing in the game! Here are 5 tips to help you enjoy Mobius Final Fantasy better:
Focus on the main storyline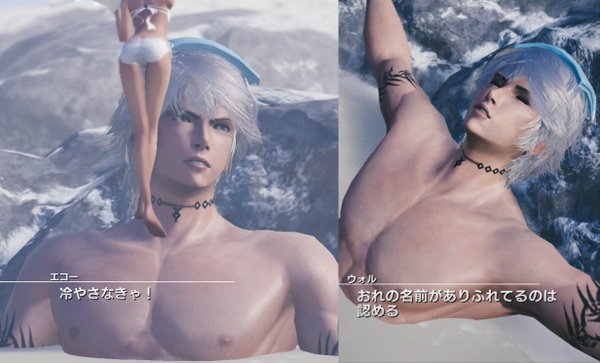 Like every other Final Fantasy game, this game is huge (even the download files are huge). With so many events going on, you might find yourself sidetracked from the main storyline, juggling between the many quests and shenanigans that come along the way. However, as the official 初心者の館 (Beginner's Palace) writes, only through following the storyline you'll be able to unlock important features such as teleportation, class change, and many others.
Try all 4 jobs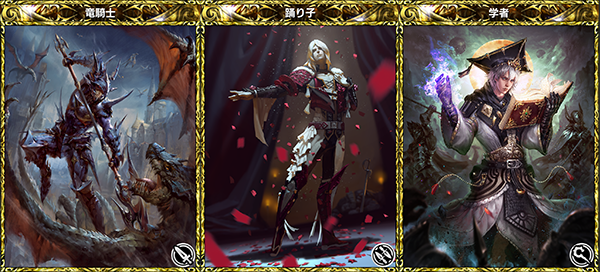 The main four jobs are Warrior, Mage, Ranger, and Monk, and these branch out into countless variations and evolutions. It's best to try each job card you come across and learn which suits your play style more, plus its fun and convenient to switch decks before battles, and once you reach a certain point in the main story, you'll gain access to a Main and Sub deck which you can switch jobs any time in battles.
Farm Seeds to unlock Skill Panels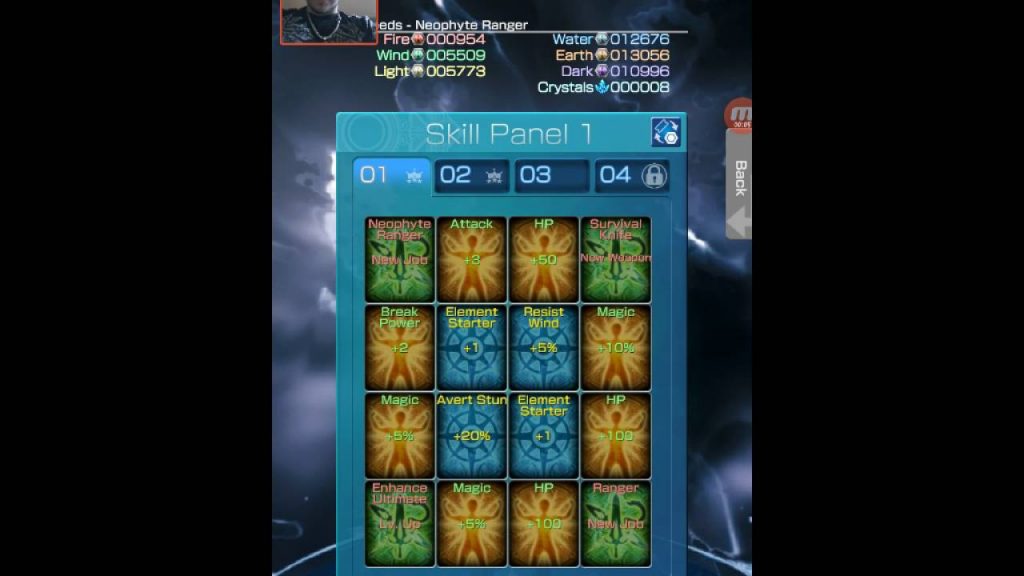 The Skill Panel unlocks buffs such as "HP +50", "Increase Water Element Damage", "Increase Break Power", and so on, to strengthen your character. But this can only be done with Skill Seeds, so it's crucial that you have enough to be able to progress into later levels. After completing Skill Panel #1, your job will evolve and Skill Panel #2 will become available.
To make your life easier, let the game run on Full Auto. Farming gets pretty boring, so you should put this feature to good use.
Plan out your deck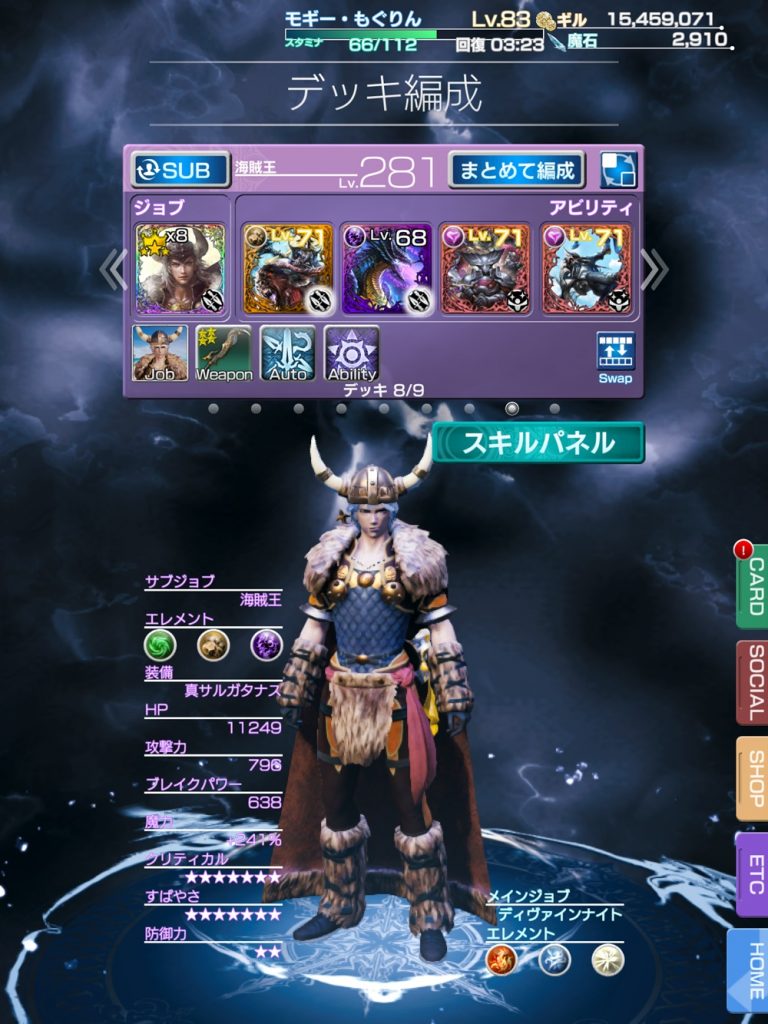 Plan out your deck with care by making sure that they are of the same elements as the ones that can be used with your job. Job specific cards also increases attack efficiency.
Keep in mind that each element deals bonus damage to each other.
Fire

<->

Water

Wind

<->

Earth
When defending, you use same element of that monster to take reduced damage. Attack from monsters of the same element gives reduced damage and will also draw more orbs of other elements when you choose to use an element for defense.
Also, remember to upgrade your cards! They give bonus stats so make sure that you keep upgrading your cards as you do when you upgrade weapons and armor in any other game.
Card Gacha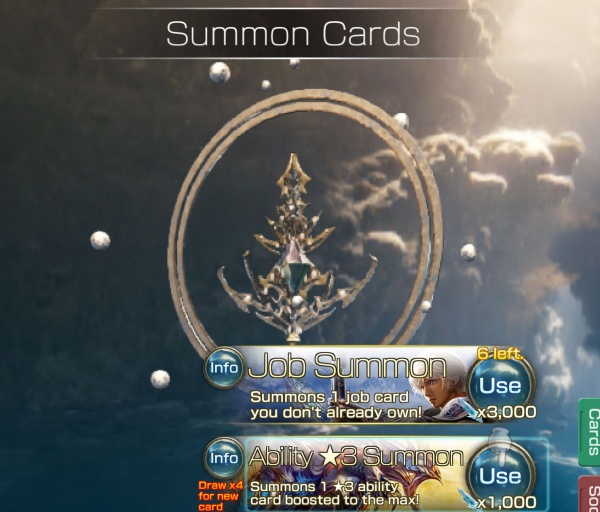 Remember the Card Summon/Gacha to collect more Job and Rare Ability cards! If you're worried about needing to spend money on the game, fret not because if you keep an eye out on events, free gacha's will be available at times. Some summon tickets are given as you progress through the Story or even when you complete Daily Missions.
Download Mobius Final Fantasy
---
Source: Mediacraft