Konami has revealed the Yu-Gi-Oh Duel Links 4th Anniversary Details, promising plenty of rewards for followers of the game whose decks need a boost.
Players who log in starting today will get one Blue-Eyes White Dragon with its Dark Side of Dimensions art, as well as the support monster Blue-Eyes Alternative White Dragon for free.
Players will also find a new structure deck, released in conjunction with the Yu-Gi-Oh Duel Links 4th Anniversary. The contents of Blue Eyes Evolution aren't known yet, but Konami have revealed some of the cards and it looks like it's even more support for the iconic Blue-Eyes White Dragon archetype.
Some of the cards included in this set are Blue-Eyes Twin Burst Dragon, the two-headed fusion of Blue-Eyes White Dragon. Also included is Spirit Dragon Of White, another support dragon that counts as a Blue-Eyes White Dragon for most intents and purposes.
On top of that, you'll also get a variety of other rewards for logging in, such as free UR tickets. The list of rewards is as follows:
1 UR Dream Ticket
1 UR Prismatic Ticket
1 UR Glossy Ticket
1 UR Ticket
1 SR Dream Ticket
1 SR Prismatic Ticket
1 SR Glossy Ticket
1 SR Ticket
1 Skill Ticket
1000 Gems
4th Anniversary Mat and Sleeve
Yu-Gi-Oh! Duel Links is the mobile version of the popular Yu-Gi-Oh! card game, featuring a condensed ruleset optimized for much faster games. Similar to Pokemon Go, it didn't launch with its full library of cards, and so many senior fans have been using their advanced knowledge of cards to look forward to future builds.
Blue Eyes White Dragon in particular is an archetype whose playstyle changes over time, since the monster has received different kinds of support since its original release.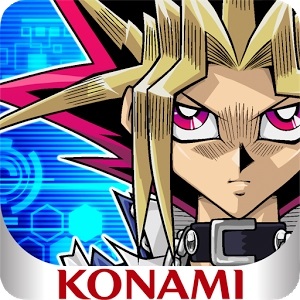 Yu-Gi-Oh! Duel Links
Android, iOS, Steam
Bring your passion to DUEL wherever you go and challenge to be the best of the best!