World Flipper is celebrating its first anniversary over in Japan, as it gears up for a world wide release through Kakao Games sometime in 2021. As befitting the milestone, plenty of gifts will be given out, and campaigns to begin.
Up to 230 free rolls will be given out, running from 27 November 05:00 JST to 20 December 2020, 04:59 JST, so a free 10-roll per day. A free 4-star First Anniversary Arc will be available on completion of the World Flipper anniversary missions, which will be available until 28 December 2020, 11:59 JST.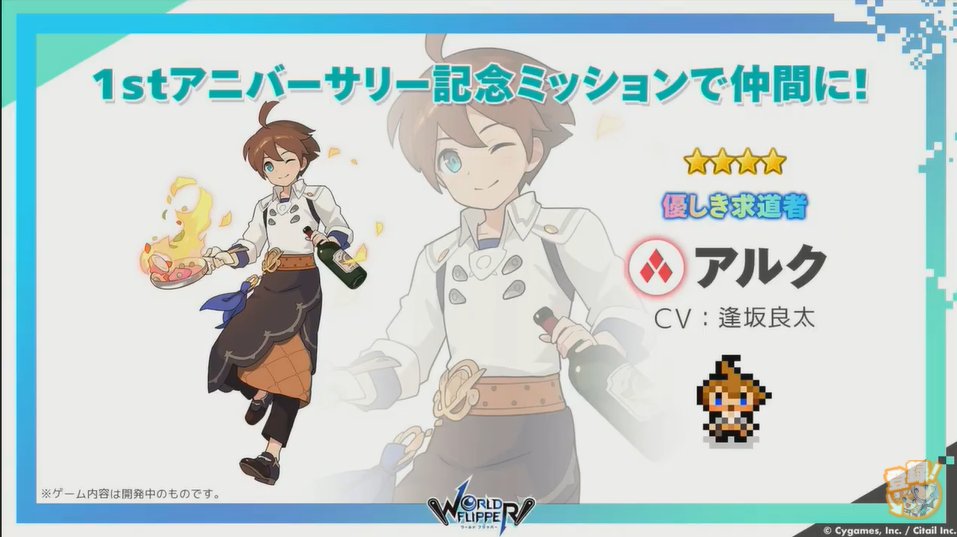 There will be other anniversary quests that will run until 7 December. Log in bonuses giving out 50 "star guide stones" per day will run until 27 December 2020, 04:59 JST. Players will be able to earn 1500 orbs if they can hit 10 million runs of co-op quests before 14 December 2020, 04:59 JST. An additional 3000 orbs, 100,000 mana and one 10-part gacha ticket will also be up for grabs.
For those interested in the world wide release of the game, Kakao will be in charge of NA/EU/SEA/KR, while gamania will be for HK/TW/MO. There will also be a Mainland China version.
There'll also be a variety of in game updates that you can check out via the unofficial fan translations via World Flipper EN. Will you be playing the global release? It would seem that it's expected for Q3 2021, so a while ways to go.