With a new banner refresh that will last until 18 March 2022, we have the addition of Satono Diamond to the Uma Musume stable.
★3[Natural Brilliance]サトノダイヤモンド(CV:#立花日菜 さん)が登場!
中距離や長距離を芯の強さで差し切る、ジンクスに挑むお嬢様ウマ娘です!
ガチャで獲得すると今だけ「サトノダイヤモンドのピース×90」がおまけで付いてきます!#ウマ娘 #ゲームウマ娘 pic.twitter.com/x4sCQIEezY

— ウマ娘プロジェクト公式アカウント (@uma_musu) March 7, 2022
As expected following the release of Kitasan Black, Satono Diamond joins the cast of playable characters to be with her friend and rival. In the event that you still have some remaining jewels left from the previous banner or decided to just save up for Dia-chan, let us see if she is worth rolling for.
At first glance, Satono Diamond does not appear to have anything particularly notable at first that would decide her strategy of choice, outside her gold betweener heal. With that in mind, the lack of any real skillsets mean that you can train her to your liking, at least either a leader or betweener, especially since her unique character ability grants you a speed and acceleration bonus on the final straight. Satono Diamond's true standout ability however is the inclusion of the Right Turn Demon, which is virtually a guaranteed proc on the right tracks. Instead of just a small speed boost, you will be getting a cool 60 point increase for both speed and power. The stamina and wisdom training bonuses mean you will want to run Satono Diamond in the middle and long distances, the latter moreso since you have a free heal to work with. Overall, Satono Diamond is not quite the break glass in case of emergency horsegirl as you might have guessed, although she is still a fairly decent addition to the stable if you like variety.
Uma Musume: Pretty Derby is currently available on Android and iOS for mobile, and DMM Games for the PC.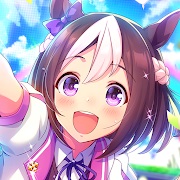 Uma Musume: Pretty Derby
Android, iOS
Horse girls take to the track! Train up these cute horse girls to be the best of the best.
---
Check This Out Next
---