The new version of the previous Predator Helios 300 model was recently announced during Acer Day 2020, and it got a new needed upgrade.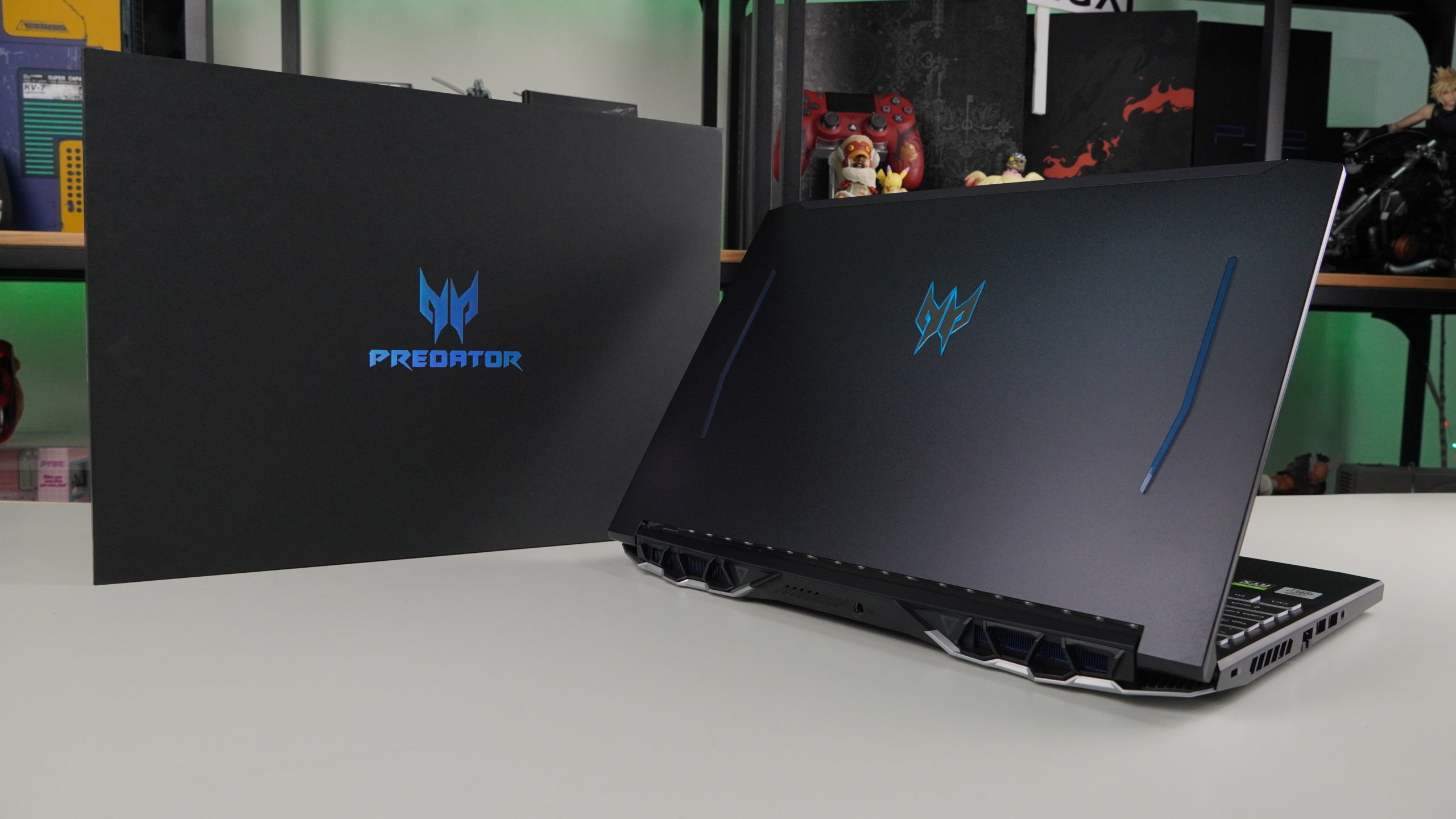 This new model version PH315-53-77CF has an additional upgrade compared to the PH315-53-5462 model and here's the comparisons in a neat table form:
Model
PH315-53-77CF
PH315-53-5462
Processor
Intel® Core i7-10750H
Intel® Core i5-10300H
Graphic
NVIDIA® GeForce® RTX 2060 6GB DDR6
Display
15.6″ 144Hz FHD Slim Bezel IPS Display
Storage
512GB PCIe NVMe SSD

(with 1 extra SSD slot and 1 extra HDD slot)

Memory
1 x 8GB 2933Mhz DDR4 RAM

(Upgradable to 32GB)

 

Wireless & Networking

·         Killer Wi-Fi 6 AX1650

o   802.11 a/b/g/n+ac+ax wireless LAN

o   Dual Band (2.4 GHz and 5 GHz)

·         Killer™ Ethernet E2500

·         Bluetooth® 5.0

 

 

Input & Output

·         SD card reader

·         1 x USB Type C port (USB 3.1 Gen2 10 Gbps)

·         1 x USB 3.1 Gen2 port featuring power off charging,

·         2 x USB 3.1 Gen1 ports

·         HDMI™ 2.0 port with HDCP support

·         Mini Display Port™ 1.4

Audio
DTS® X
Webcam
Acer HD Webcam with 1280 x 720 resolution
Dimensions
363.4 (W) x 255 (D) x 22.9 (H) mm
Weight
2.2 kg
Warranty
2 years On Site Warranty with Accidental Damage or Theft
Operating System
Windows 10 Home
Price
RM 5,199
RM 4,599
While almost everything is similar, the main difference lies in the all important processor.
The previous Predator Helios 300 PH315-53-5462 version had an Intel® Core i5-10300H as its processor, the PH315-53-77CF now has a beefier and much faster  Intel® Core i7-10750H processor as a substitute.
In this article, we put the processor to the test to determine whether if this update is worth the money or that it's just an unnecessary money burner.
– Benchmark Test –
In this particular benchmark test, 4 well-known and arguably high quality games were tried out to see how well the Predator Helios 300 PH315-53-77CF can fare with the games being run on this device with GPU overclocking being present with the help of the laptop's built in Predator Sense.
The game that were tried out were:
Horizon Zero Dawn
Valorant
Borderlands 3
Death-Stranding 
– Horizon Zero Dawn –
When playing Horizon Zero Dawn, when the game was running at High settings, the game FPS can be maintained at 55-60 FPS whilst on Max settings, the performance can take a toll and drop to around 40 FPS.
But, on several occasions the performance may take a drop when there are multiple enemies at the same time all at once, but the performance drop isn't too significant so it doesn't really affect gameplay per-say so it's not that big of a problem but frame rate drops can still be annoying regardless.
But then again, the poor performance might be due to its poor PC port optimization as according to the many comments on the store page. We'll see how this fares again once a patch gets released and potentially fix the issue, so do keep this detail in mind.
All in all, Horizon Zero Dawn runs fine for this version of Predator Helios 300.
– Valorant –
Even by setting visuals to Maximum, Valorant still runs perfectly fine without any issues. While being able to maintain above 120 FPS most of the time, performance drop won't be an issue when it comes to Valorant. And because of the 144Hz refresh rate, users will be very satisfied at the quick response rates.
But then again, Valorant is a very optimized game and can be run with just any computers, so fast performances are to be expected.
– Borderlands 3 – 
Borderlands 3 runs pretty smoothly. While in Max settings, the game is still able to maintain 60 FPS throughout the gameplay. Even in the face of all the explosions and projectiles flying around just about everywhere, the game is still able to hold up with very minimal performance drops.
And with that being said, the gameplay is overall very smooth for any upcoming vault hunters.
– Death Stranding –
Arguably the most anticipated game of last year, Death Stranding is probably the most performance heavy game out of all the games that were previously mentioned. Let's see how this one fairs on the Predator Helios 300.
With the settings at Very High, the game surprisingly runs pretty well. The gameplay is pretty smooth with a stable 75 FPS and sometimes it can even raises up to 85 FPS.
– Benchmark programs –
– Verdict –
Overall, the Predator Helios 300 passed pretty much all the benchmark tests with dare I say in flying colors. The games that were tested out on this laptop run pretty smoothly with minimal frame rate drops.
With the 144hz display that comes with this laptop, the images you see can be super clear. With the smooth and immersive visuals that this laptop can provide, buyers can be satisfied with this choice.
In terms of noise, the only thing you can hear are just the built in fans when you overclock it, but even then the fan noise aren't particularly loud to the point of annoyance which is also a plus.
The keyboard on the other hand, needs some time to get used to because the power button is also part of the keyboard and that the "Delete" key is combined with the "Insert" key. Meanwhile the "Home", "Pg Up", "Pg Down" and "End" keys are all shifted to the left to make way for the Power button.
But regardless of the unorthodox key layouts, the keys are fairly nice to type on since it's pretty firm and also not too mechanic which is a perfect balance when typing.
Another notable thing to mention about is the placement of its charging port.
Yes, it's located at the back. Yet another unorthodox design that needs to be used to, this one however brings some merits as it can be a positive feature for some cable managing as it frees up a lot of space as well as an easier time to manage the cable.
All in all, this newer version of the Predator Helios 300 is definitely worth spending a little more extra money in comparison to the older version.
Consider checking out Acer's official website for more information.
---
Check This Out Next
---