We first reported on the live-action movie based on Netease Game's popular Onmyoji game in January 2019, with a new trailer surfacing. You can watch it below:
The movie is apparently not going to follow the story in the game, so we can expect some original storyline of some sort while they utilize the characters from the game. From what we are told so far, the cast includes:
Chen Kun as Seimei
Zhou Xun as Yaobikuni
William Chan as Ibaraki
Qu Chuxiao as Hiromasa
Wang Likun
Shen Yue as Kagura
Wang Zixuan
Wang Yueyi
Fans of the game may be disappointed the movie will not be following the storyline of the game, but presumably the choice is to have it more accessible to new viewers, introducing a selection of the cast. We should be able to at least expect cameos from fan favourites.
There's still no set date for the release of the movie, though it appears to still be keeping the 2020 time frame, which makes sense if they had already finished filming even before the whole COVID-19 pandemic came around. Would you be looking forward to watching the movie? We'll have to see when the Onmyoji game movie would be made available worldwide, if at all.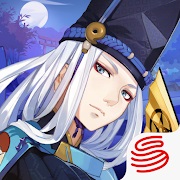 Onmyoji
Android, iOS
In a time when demons and humans coexisted… Evil spirits from the underworld have begun a quest for power, strength, and dominance. The balance between the two worlds is now in jeopardy. Fortunately, there's a group of gifted humans who can read the stars and draw amulets. They have the power to connect the two worlds, and even tame the spirits. They are willing to lay everything on the line to maintain peace and order between the two worlds. They are known as Onmyoji. The gate to this magical world of spirits and beauty will now open for you…
---
Check This Out Next
---