The latest social media campaign for the global version of SINoALICE appears to be giving mixed messages to players of the mobile gacha game.
Parrah Noya Challenge:
⚠️Don't interact to posts!⚠️
Keep this event's details a secret and you can win 100 twilight crystals! The catch is, we have to avoid reaching 5,000 interactions.#SINoALICEGlobal pic.twitter.com/DmB6h0TXvs

— SINoALICE Global (@sinoaliceglobal) April 1, 2021
The image's text "Miss out on Twilight Crystal x100 if less than 5,000 interactions are reached" is a double negative. Thus, it actually means that 5,000 interactions are necessary for players to earn 100 Twilight Crystals. This is further supported by the post on the game's website. Said post reads:
Players will be rewarded 100 twilight crystals when 5,000 interactions are reached.
While the instructions on the tweet are telling players not to react, it is in fact, the opposite. To players who are still confused, this is an April Fool's joke. SINoALICE players, if you would like to get the 100 free Twilight Crystals, please react to the social media campaign posts on Twitter and Facebook. This social media campaign will be ongoing for 24 hours from 3.00 am UTC today to 2.59 am UTC tomorrow.
While people from all over the world are remaining vigilant in the face of more April Fool's jokes, SINoALICE players can instead focus their time and energy on the new banners and armor event that released a couple of days ago.
For more SINoALICE-related news, follow the game on Twitter.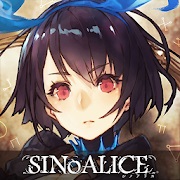 SINoALICE
Android, iOS
Fairy tale characters fight to "revive their author". Enter the dark world of SINoALICE as imagined by Yoko Taro (Drakengard, NieR).