Tales of Crestoria has begun rolling out its open beta test, available in only Canada and Indonesia at time of writing. The full notice for the open beta is as follows:
This is an announcement regarding the regions for the open beta test.
The open beta test for the English version of TALES OF CRESTORIA will be held in early May through the Google Play Store in Canada and Indonesia. We will follow up with schedule details for users in the applicable regions.

As this is an open beta test meant to assess network load, we appreciate your understanding. We ask for your patience until the game is ready to officially launch and players all over the world can enjoy it together.
Any data you have obtained in this test will not be carried over to the full release, which is a shame. A pre-registration campaign is also running concurrently, aiming for a worldwide total of 500,000 pre-registrations, as well as an additional set with surprise rewards. The first set has:
200,000: Attachment [ Head ]
350,000

Enhancement materials: Earth Elixir (S) x5, Water Elixir (S) x5, Fire Elixir (S) x5
Gleamstone x500 (worth 2 summons)

400,000: Attachment [ Eyes ]
450,000

Enhancement materials: Wind Elixir (S) x5, Light Elixir (S) x5, Dark Elixir (S) x5

500,000

Enhancement materials: Rainbow Artes Tome I x5
Gleamstone x1250 (worth 5 summons)
Attachment [ Face ]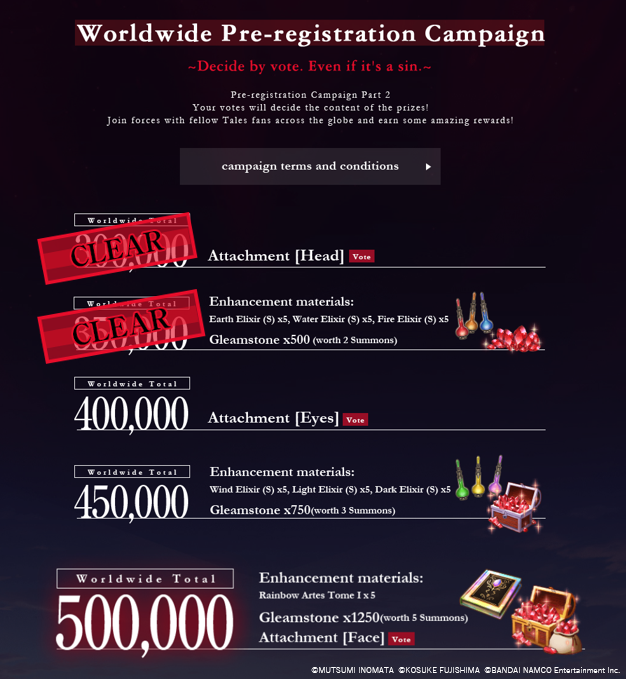 There are voting details regarding the exact attachment that you can check on the official social media accounts. The second part of the pre-registration rewards include: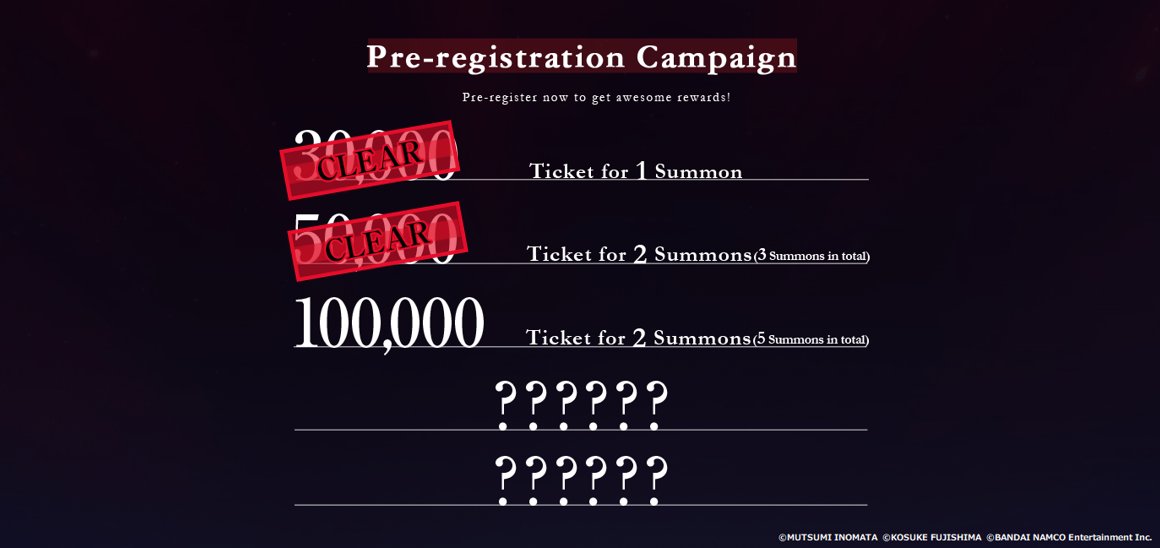 30,000: Ticket for 1 Summon
50,000: Ticket for 2 Summons (3 summons in total)
100,000: Ticket for 2 Summons (5 summons in total)
Unrevealed
If you're impatient, you can go ahead and try out the open beta for yourself first!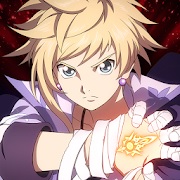 Tales of Crestoria
Android, iOS
Live. Even if it's a sin. TALES OF CRESTORIA is a brand-new Tales adventure for mobile! Step into this epic anime RPG game set in an original Tales series world, featuring a dramatic storyline and brand new characters! Experience this anime/manga adventure as Kanata and his allies fight to survive through the fantasy world of Crestoria while bearing the weight of their past sins.